Companies
You live here, why not work here?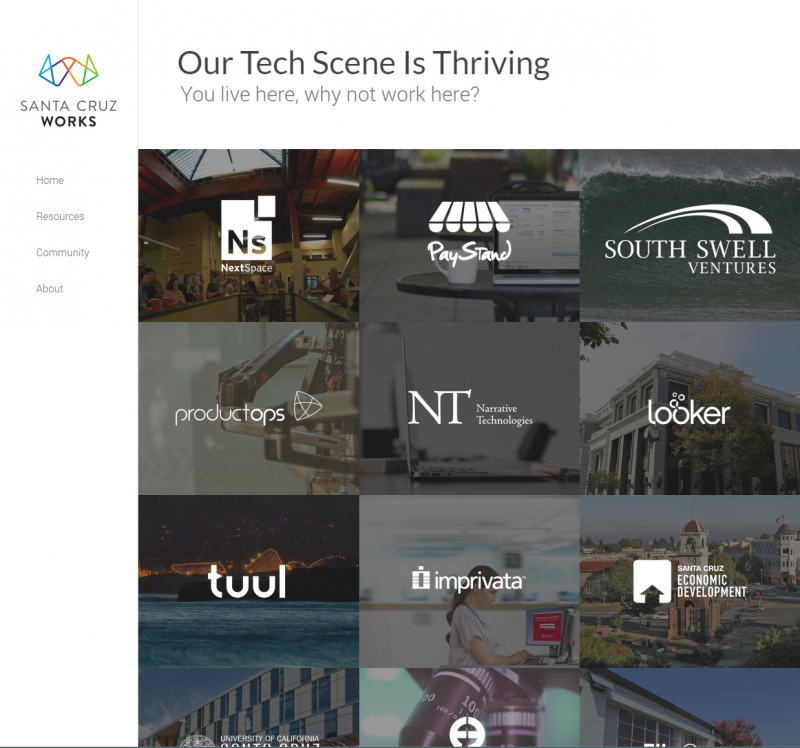 By Bob Cagle
CEO of productOps and President of Santa Cruz Works
"Santa Cruz Works is really about seeding awareness."
Santa Cruz Works grew out of a discussion more than a year ago. We were in an executive team meeting talking about some hiring prospects — and bemoaning the fact that while we were searching for world-class talent, thousands of people were driving over Highway 17 to work at places like Facebook, LinkedIn, Apple, Cisco and Google. And most of them didn't even know companies like productOps and Looker exist in Santa Cruz.
We knew from discussions with other Santa Cruz tech leaders that they shared the same fundamental challenge. Local tech companies like Tuul, Looker, PayStand, Five3 Genomics, PredPol, Imprivata and others are all looking for high-quality talent. And it seemed obvious that at least some of those people imprisoned in the cars and buses of the commute had the skills that each of us need to make our companies even better.
Santa Cruz Works is really about seeding awareness. Once we've done that, we can give people the ability to tap into their professional networks and recognize that they are already more connected to the Santa Cruz tech scene than they might have thought. Doing that is actually pretty simple — our website uses a plugin to LinkedIn to reveal the people in a visitor's business network employed at various Santa Cruz tech companies. Without a doubt, if you can get introduced to a company through someone you know, your chances of getting a meeting that may lead to a job increases dramatically. 

A growing belief
Santa Cruz County has a growing number of thriving tech firms, a growing number of startups, and a growing number of organizations working hard to nurture the local tech community.
As we began working on Santa Cruz Works last year, we spoke with people to validate some of our assumptions,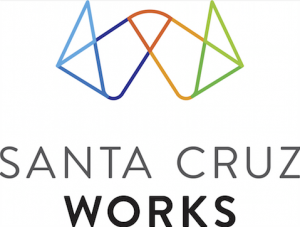 assemble some seed capital, and execute a clear and simple plan to showcase the excellent tech firms in town—and reach our target audience. In conversations with area companies, we heard not only about the need for more awareness and connecting commuters with jobs here, but also about the desire to network in the community to understand best practices for relocation, hiring, remote working, culture, engineering, online marketing, sales and distribution. It was clear that there was little awareness of the growing tech eco-system in town, and the many benefits it brings — networking, part-time resources, capital, and mentorship.
When I stopped commuting to Silicon Valley in 1990, I co-founded a company in Santa Cruz. That company, Thuridion, grew to more than 50 employees. In the 14 years I was CEO, we gave jobs to well over 100 people. The second time I stopped commuting, in 2008, I co-founded productOps. We've now grown to 25 people—25 very happy people. My point — some of those people in their cars and buses on Highway 17 every day are budding entrepreneurs, and if they know there is support and talent in this community, that may be just enough to cause them to start a company here.
University Engagement
The other particularly important targets for Santa Cruz Works are the local university graduates. Just like the rest of us, they came here because it is a beautiful place and they love the culture of the area. We hired two UCSC grads a couple of years back. In both cases, they had no idea there were companies like this here — they were sure they were going to have to move to Los Angeles or San Francisco to get a job. They are both still with us and happy.
We're exploring several other opportunities with the university for things like a formal internship program and the university is working hard to put in place a robust technology transfer program to enable important patents and intellectual property to be the centerpiece of new companies.
Public-Private Enterprise
Santa Cruz Works is a non-profit made up of a variety of sponsors including tech companies, investment organizations, UCSC, and the city's economic development agency, with the clear mission of driving awareness, creating employment, and contributing to the overall economic vitality for science and technology in our county.
The primary engagement vehicle is the web site, which was recently launched as our showcase tool. We are using the capital from membership dues to fund various methods of promotion to drive people to the web site:
A new issue of Instant Magazine, beautifully crafted as always
Press, radio and billboard ads
Social media
Networking events
We hired Mark Adams, who ran the recent and very successful UCSC Hackathon, to be our program manager. He will sign up sponsors and execute the campaigns.
We have no interest, intent or belief that we want to turn Santa Cruz into the next Silicon Valley. But helping to show people there are jobs right here where they live creates the potential for a variety of positive outcomes:
Less time commuting lowers carbon footprint — as does riding your bike to work (which is a lot more fun than sitting on a bus). Less time commuting also gives you a chance to see your family. Or go the beach or the forest. Or help your new startup.
Santa Cruz Works is not a jobs listing site – there are plenty of them for people to use. [Editor's note: Santa Cruz Tech Beat has a jobs listing page.] Santa Cruz Works is a growing eco-system of company profiles, jobs, resources, networking, capital and news.
I am proud of my town and I love my job. And I want to see those that live here because they love it have the opportunity to work here and love their job too!
###
Tagged Santa Cruz Works