Companies
Tuul raises $1.7M to reimagine customer service for the mobile era
by Michael Carney
PandoDaily
Ask a crowded room how many people like waiting on hold to talk to a customer service rep, and you're unlikely to see many hands. The same is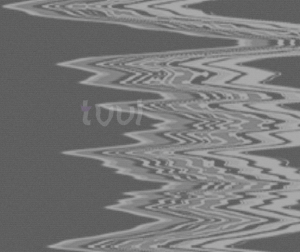 true of the number of people who diligently check and respond to unsolicited emails sent by large corporations like their bank or mobile carrier. Now contrast those consumer experiences with the ease of ordering an Uber or communicating with friends and family via a messaging client like Facebook or WhatsApp (now one and the same).
We live in an on-demand, mobile-first world. The problem is, most businesses have yet to catch up.
Tuul is a Santa Cruz-based startup that thinks its new business-to-consumer (B2C) interaction platform may be the answer. It's a big problem to tackle, but Tuul is founded by a pair of proven entrepreneurs in former USWeb founders Toby Corey, most recently Chief Revenue Officer of SolarCity, and Wayne Tsuchitani, who spent the last several years in private equity investor.
The pair today announced $1.7 million in Seed funding from a syndicate led by Greycroft Partners and including Raine Group, Streamlined Ventures, and what the company describes as "several renowned, yet currently confidential media and tech angel investors."
In other words, this isn't two pimply faced kids in a co-working space. To borrow Greycroft partner Mark Terbeek's assessment, "this is a baller team, targeting a giant market, looking to create major disruption around a big problem that hasn't kept pace with innovation elsewhere." When you put it like that, you can imagine why investors were eager to back this nascent venture. Corey and Tsuchitani were inclined to bootstrap Tuul's early development, they tell me, but the opportunity to partner with notable institutions in validating the idea and accelerating market entry apparently proved too attractive to pass up.
Corey, who describes Tuul as a next-generation way of "provisioning of customer service across all horizontal industries," likes to point out that the average American spends some 13 hours per year on hold with customer service. "The phone is antiquated and no one has created a workflow standard for how consumers interact with businesses in today's world," he says. "The average consumer has 41 apps on their phone but uses only five percent of them regularly. Consumers don't want to interact with businesses through silos, which means they're not going to download a dedicated app for each interaction."
Continue reading full article here: http://pando.com/2014/07/01/veteran-founder-led-tuul-raises-1-7m-to-reimagine-customer-service-for-the-mobile-era/
###
Sara Isenberg publishes Santa Cruz Tech Beat for the benefit of the extended business and technology community. When she is not volunteering her time for the tech scene, Sara makes her living by managing software projects, web strategy planning, and providing development team services (including account management, vendor management, strategic partner management, beta project management, referrals to qualified technical team members, and more). Please visit her website: Sara Isenberg Web Consulting & Project Management, or contact Sara by email if you have any project management, account management, or Development Team leadership or service needs.
Tagged Tuul