Companies
Award winning Plantronics headset now available
by Lerin O'Neill
Plantronics PR, Mobile and Gaming
Plantronics announced today that the new Voyager Edge Bluetooth Headset is now available for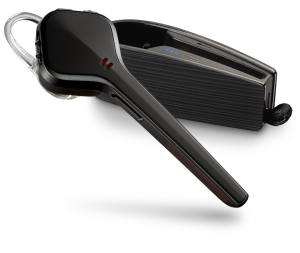 purchase at authorized retailers. The Voyager Edge, which was chosen as an Innovation and Design Award honoree by Envisioneering at Mobile World Congress, is a compact and stylish, high-performance Bluetooth® headset and case designed for the mobile professional.
Featuring a slim, sophisticated design and signature Plantronics audio technology, Voyager Edge elegantly blends eye-catching style with careful attention to comfort, with its lightweight form factor and soft-touch materials.
Read full article here: http://newsroom.plantronics.com/press-release/consumer/award-winning-plantronics-voyager-edge-bluetooth-headset-now-available
###
Sara Isenberg publishes Santa Cruz Tech Beat for the benefit of the extended business and technology community. When she is not volunteering her time for the tech scene, Sara makes her living by managing software projects, web strategy planning, and providing development team services (including account management, vendor management, strategic partner management, beta project management, referrals to qualified technical team members, and more). Please visit her website: Sara Isenberg Web Consulting & Project Management, or contact Sara by email if you have any project management, account management, or Development Team leadership or service needs.
Tagged Plantronics