Santa Cruz Tech Ecosystem
UCSC Baskin School of Engineering Dean Art Ramirez Steps Down
(Contributed by UC Santa Cruz)
Ramirez will return to research
Art Ramirez, who has served UC Santa Cruz as dean of engineering at the Baskin School of Engineering for the past five years,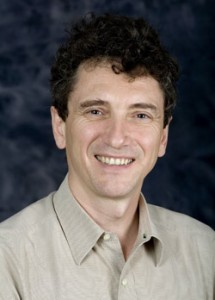 has announced his intention to step down from that position at the end of June in order to focus on his research in materials science.
The campus, which will conduct a search for a successor, is expected to announce the appointment of an interim dean of engineering soon.
Ramirez was named dean in April 2009.
According to Jim Burns, Director of Public Affairs at UC Santa Cruz, the Baskin School of Engineering has benefited greatly from Art Ramirez's many accomplishments as the school's dean these past five years. Under his leadership, the campus strengthened connections with Silicon Valley industry and with the local Santa Cruz technology community, developed new programs to foster entrepreneurship among students and graduates, and promoted increased participation of women in engineering. During Ramirez's tenure, the Baskin School of Engineering also established a new undergraduate degree in robotics engineering, a new master's degree in games and playable media, and a new Department of Technology Management.
###
Tagged Art Ramirez, Baskin School of Engineering, UC Santa Cruz, UCSC