Santa Cruz Tech Ecosystem
Sued By a Patent Troll?
Five Ways Small Businesses Can Fight Back
By Robert W. Payne
partner at LaRiviere, Grubman & Payne, LLP
As one of the top patenting areas per capita in the country, the Santa Cruz tech startup scene will increasingly be confronted by the patent troll challenge.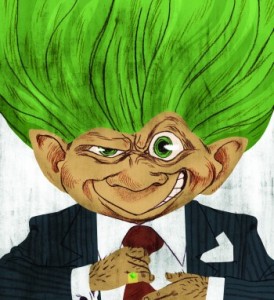 While some criticize any "non-practicing" or "monetizing" entity, the pejorative term "patent trolls" is usually reserved for those who purchase patents for the purpose of demanding licensing fees from others and threaten to file baseless patent suits.
Patent troll litigation has grown at an alarming rate nationally. In a study prepared for the Government Accounting Office, patent monetization entities (trolls and other non-practicing patent assertion entities) filed nearly 60% of all patent infringement suits in the United States in 2012. This represents a sharp rise from 24% five years before.
Suits against the Googles get most of the news, but the big boys can handle themselves. Startups, that's another matter. A recent study by Professor Colleen Chien shows that 55% of patent troll defendants gross under $10 million/year. Non-troll cases against such smaller defendants comprise only 16%.
Threats made to startups are often made at a critical juncture around roll out of their first product. The typical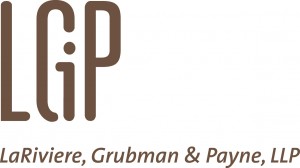 patent troll playbook works well:  Vaguely indicate that their patents are being infringed and make an offer the startup "can't refuse." The demand often takes the form of an "offer" to license rights to practice their patents for a one-time fee of maybe $15,000 to $40,000, a fraction of what patent litigation would cost if it went all the way to trial.
But assuming the patents are iffy, why is this threat credible?  In a typical dispute between two competitors, the accused seller would think, "This will cost them just as much to litigate as it will me. If the case is only worth a settlement of $40,000, why would they spend $40,000 or much more to get it?" Patent trolls bypass this typical dynamic. They use law firms working on a contingent fee, who get a substantial stream of income from the sheer volume of demands and number of early settlements. There is little deterrent, furthermore, facing the troll in joining the start up in one of the thirty actions filed in a court on the same day, regarding the same patents. Their work will be nearly the same, whether dealing with thirty or thirty-one defendants on these same issues.
What are the startup's options? Apart from simply paying the troll toll, it would be critical to know how likely infringement is. Some information may come from industry associations like the Application Developers Alliance. Otherwise, that is generally the role of patent counsel.
Five options for small business startups:
Assuming considerable doubt exists about the patents, some hard choices must be faced.  Here are some options:
One approach is to ignore the series of demands and "see what happens."  The odds are, however, that the troll will continue to press its claims and eventually bring suit if it sues others at the same time.
Another is to contact the demanding party without benefit of counsel. Given the prospect of making damaging admissions or concessions, overlooking key points and showing a weak hand, few patent litigators would recommend this course.
A better way is to have counsel investigate and write a letter challenging the assertion by the trolls. It can demand specifics (which are usually lacking) or it can point out non-infringement and prior art if that workup has been done. Part of the message delivered explicitly or implicitly is that "we're prepared to fight, if we have to."  Showing resistance can weaken the troll's resolve, and it can lower the amount needed to make them go away. However, it can also result in litigation.
If litigation is brought by the troll, you will likely join forces with similar defendants to coordinate the defense.  This can lower defense costs considerably, sometimes with small defendants simply "piggybacking" off the work of more substantial defendants, whose attorneys take the laboring oar.
However, I leave you with one intriguing option that may seem counterintuitive.   Sometimes, the accused infringer chooses to initiate a lawsuit. By seeking a declaratory judgment of non-infringement in a less plaintiff-friendly court, the small business can force the troll to fight in more than one court and maybe with another set of counsel. This impacts its economies of scale and potentially sets the table for early settlement on more favorable terms.
Robert Payne is a partner at LaRiviere, Grubman & Payne, LLP, an intellectual property law firm in Monterey where he practices patent, trademark and copyright litigation.
###
Sara Isenberg publishes Santa Cruz Tech Beat for the benefit of the extended business and technology community. When she is not volunteering her time for the tech scene, Sara makes her living by managing software projects, web strategy planning, and providing development team services (including account management, vendor management, strategic partner management, beta project management, referrals to qualified technical team members, and more). Please visit her website: Sara Isenberg Web Consulting & Project Management, or contact Sara by email if you have any project management, account management, or Development Team leadership or service needs.
Tagged intellectual property, LaRiviere Grubman Payne, LLP, patent troll