Events
Ted Holladay Roast: do you think anyone will mention his hair?
Event Santa Cruz is up to new tricks. Matthew Swinnerton, the man behind Event Santa Cruz,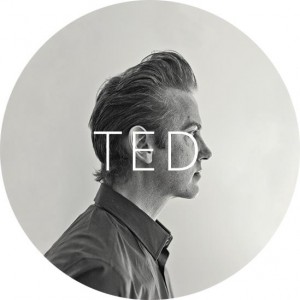 has just announced a Roast of local designer Ted Holladay, the main creative behind Studio Holladay. (Think anyone will mention his hair?)
This very special event will be:
Friday, February 21, 2014
7 pm
The Verve Roastery, 104 Bronson Street, Suite 19, Santa Cruz, CA 95062
So come join the fun! Roasters include:
Jeremy Neuner – NextSpace
Eric Johnson – Hilltromper
Michael Hendricks – Altera
Darrin Caddes – Plantronics
Margaret Rosas – Looker
And more….
And now, for some serious stuff about Ted (from http://www.eventsantacruz.com/speakers/ted-holladay/):
Ted Holladay has been leading cross-disciplinary strategy and creative teams toward a shared vision for more than 20 years. He began his career as a designer for a printshop, and in 1990 pivoted toward marketing, design and advertising. He served as a senior art director in the San Francisco Bay Area during the explosive dot.com boom. In 1997, Ted began freelancing, and after working for one year in-house as creative director for McGraw-Hill's CTB division in Monterey, he founded Studio Holladay with the intent of creating a brand communications and design firm like no other. At Studio Holladay, Ted has led the creation of comprehensive design, brand and marketing programs as well as digital marketing projects for regional and national-tier clients such as Microsoft, Apple, Plantronics, the Santa Cruz Redevelopment Agency, The Museum of Art & History in Santa Cruz and the Santa Cruz Public Libraries.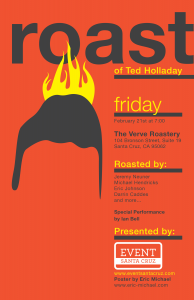 Tagged Event Santa Cruz, Tech Holladay