Companies
Looker: Qventus helps hospitals plan through COVID-19 with data applications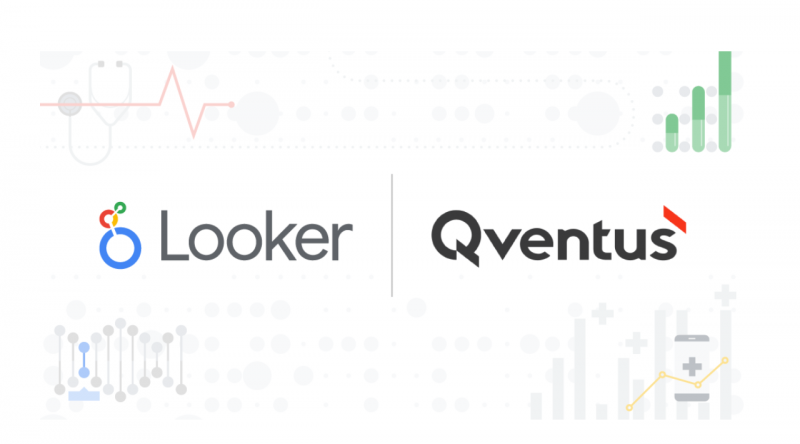 By Brigitte Reda
Analytics Architects, Qventus
April 27, 2021 — Santa Cruz, CA
Qventus applies innovations in artificial intelligence, machine learning, behavioral science, and operations management to hospital operations. Our products include the first patient-flow automation solution for healthcare, and new tools developed in response to COVID-19 that help hospitals forecast and plan for their Personal Protective Equipment (PPE) needs and post-acute planning. We have helped our partners—large healthcare systems, academic medical centers, and community hospitals—lower exit delays and reduce in-patient length of stay.
COVID-19 disrupted the healthcare industry to an unparalleled degree. The challenges facing the industry include unprecedented financial pressures, capacity pressures, canceled surgeries, and increased hospitalizations for COVID-19 patients. With the increase in COVID-19 patients came more demand for PPE supplies, and capacity constraints that were difficult to plan for. With limited visibility into the demand coming their way, facilities didn't know what to expect. This is where Qventus saw an opportunity to help.
Our goal was to help hospitals answer these questions:
Will we have enough PPE for our staff, assuming increased consumption?
At what point could shortages arise?
Given the potential capacity constraints we face, how can we most efficiently discharge patients to post-acute care?
These questions were aimed directly at the most pressing problems facing hospitals during the early stages of the COVID-19 health crisis.
Using big data gets results
As an analytics architect at Qventus, I used Looker to build and rapidly deploy custom data planning solutions for our hospital partners. We chose Looker because it worked well for our needs to:
Customize the inputs and assumptions that feed the data model to ensure forecasts are as accurate as possible
Build our custom data products quickly by embedding analytics
Ensure we could scale to help meet the needs of our hospital partners
We leveraged Looker's big data analytics to curate hospital management solutions with embedded analytics during this crucial time. With the tools we developed at Qventus, hospitals can now leverage customized dashboards to see a more complete view of the impact of certain critical decisions, such as when to reopen surgery rooms and whether (and how) to make changes to supply usage policies. We arm hospitals with the tools and information they need to make these important decisions in a strategic and data-driven way.
Results so far have been great. We spent a lot of time building and working with clients to use the tools, and sometimes we forget to take a look back and see where we came from.
Continue reading here: https://looker.com/blog/qventus-customer-story-supports-hospitals-big-data-covid
###
Tagged Looker