Companies
Cosmic: How an Action Center Led To a White House Cabinet Appointment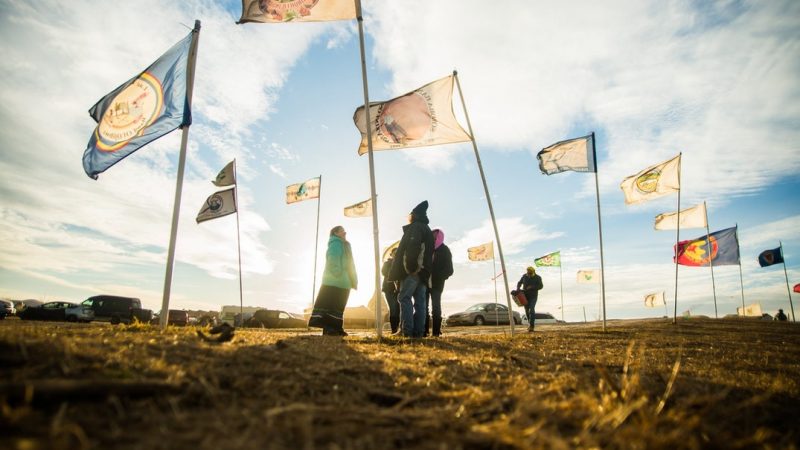 (Source: Cosmic)
April 16, 2021 — Santa Cruz, CA
How We Increased Engagement for Lakota People's Law Project with an Action Center
When we worked with the Lakota People's Law Project, they found themselves launching new campaigns on a regular basis. They needed a way to aggregate every action in one place, making it easy for their supporters to donate, advocate, sign petitions, and move up the engagement pyramid.
It became a one-stop-shop for supporters to get engaged and stay engaged.
Their success story was huge: Once it launched, their Action Center galvanized enough people around a petition that led to the appointment of Deb Haaland as the Secretary of the U.S. Interior. She is the first Native person to do so.
The Challenge
The Lakota People's Law Project reconnected with us to develop an Action Center designed to guide supporters toward deeper commitment and more activity. The original site we created for them features a single action on the Homepage. With new campaigns related to multiple issues launching regularly, they need a flexible platform that makes it easy to highlight, add, and remove actions. In addition, the Action Center strategically moves people along a path of increased interaction and simplifies growing awareness.
The Outcome
The Action Center allows the Lakota People's Law Project team to quickly stand up new campaigns and get people to donate, advocate, sign petitions, and more. Its minimalist design surfaces actions with few distractions and presents additional actions and opportunities to become educated on related issues and their sister programs.
Continue reading here: https://designbycosmic.com/work/lakota-peoples-law-project-action-center
Tagged Cosmic