Companies
Popular Science: Joby's electric aircraft inches us closer to a future full of flying taxis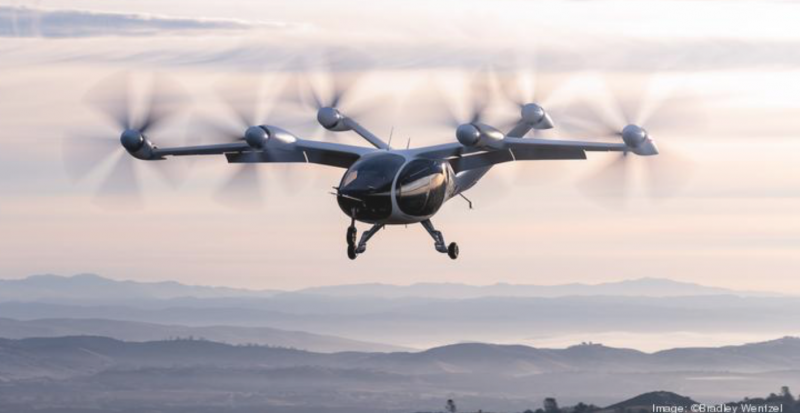 By Rob Verger
Popular Science
April 6, 2021 — Santa Cruz, CA
Joby Aviation has been working on an aircraft that should sound like "the wind in the trees."
Joby Aviation wants to give you an electric taxi ride through the sky someday. Its aircraft features a half-dozen propellers, each more than 6 feet in diameter. It promises to be able to travel as far as 150 miles and go as fast as 200 mph. It seats four passengers and one pilot.
Like combustion-engine craft that have come before it, the aircraft's propellers can tilt. That allows it to take off and land vertically like a helicopter, and cruise through the air like a normal airplane. But this craft is electric. Battery-powered motors drive the props. While helicopters make a distinctive chopping noise as their powerful rotors cut through the air, this machine's sound signature is "more like the wind in the trees," JoeBen Bevirt, the company's founder, says.
Joby isn't making this aircraft to sell it, but instead to offer rides via an urban mobility service. Someday, you might book an Uber to take you over a long distance—the first leg would be a car ride, the second would be via electric aircraft, and the third would be by ground vehicle again.
Here's what to know about the Joby aircraft and what the company's plans for it are.
Continue reading here: https://www.popsci.com/story/technology/joby-aviation-electric-aircraft-air-taxi/
###
Tagged Joby Aviation