Featured
NSF funds CSUMB and regional colleges to make more STEM teachers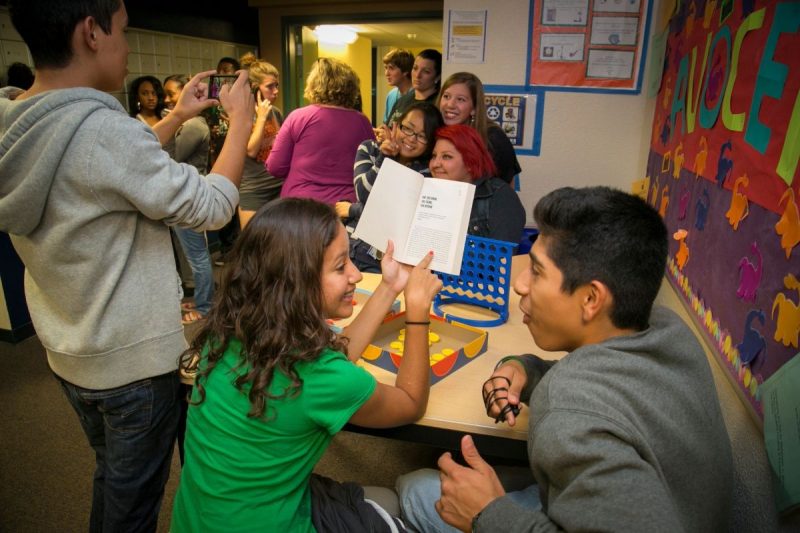 April 6, 2021 — Seaside, CA
By Walter Ryce
CSUMB
(Photo above: The National Science Foundation grant award supports STEM teachers for 6th – 12th grade students. Source: CSUMB)
CSUMB has been awarded a grant for $1.4 million by the National Science Foundation (NSF) Robert Noyce Teacher Scholarship program. The Rural Integrated STEM Education Ready (RISE Ready) program cultivates STEM majors (science, technology, engineering, math) to become 6th – 12th grade science and math teachers in high-need and rural schools and school districts.
High-needs educational agencies include those with high percentages of families whose income is below the poverty line, schools in which many teachers are teaching outside of their training, or schools with high teacher turnover rates.
"Our students and our communities benefit from additional high quality STEM teachers, and the RISE Ready program will help to both recruit and retain teachers for our rural and high-need school districts," says Corin Slown, assistant professor in the Biology and Chemistry department.
The RISE Ready program has a particular focus in attracting underrepresented minority students into STEM teaching careers.
The CSUMB team on this grant includes Slown as the principal investigator from the College of Science, along with co-PI's Dennis Kombe from the College of Education and Joanne Lieberman also from the College of Science.
"Together we will reach as many students in our region as possible," says Slown. "I will focus on undergraduate science majors, Joanne Lieberman will focus on undergraduate math majors, and Dennis Kombe will focus on STEM credential candidates."
Continue reading here: https://csumb.edu/news/nsf-funds-csumb-and-regional-colleges-make-more-stem-teachers
###