Companies
Ontera Expands Leadership Team with Accomplished Diagnostic Industry Executives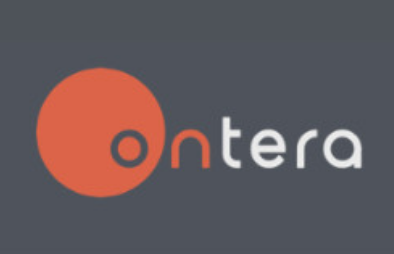 March 16, 2021 — Santa Cruz, CA
(Contributed)
Two new appointments to the leadership team will serve critical roles in advancing Ontera's commercialization strategy.
Ontera, Inc., the leader in silicon-based nanopore sensing and diagnostics, today announced the appointments of Paul Marr, experienced diagnostics sales executive, as Chief Commercial Officer and John J. Sperzel, President and Chief Executive Officer at T2 Biosystems, to the Company's Board of Directors. These two new appointments to the leadership team will serve critical roles in advancing Ontera's commercialization strategy.
"I am thrilled to welcome Paul and John to the Ontera leadership team," said Murielle Thinard-McLane, Chief Executive Officer at Ontera. "Paul contributes to our management team's significant experience in leading the sales functions for top performing global diagnostics providers. John brings to the Board a proven track record in the leadership of successful companies focused on point-of care and molecular diagnostic testing for infectious diseases. Their collective depth of experience and proven leadership in the diagnostics industry will be extremely valuable to the company as we advance with urgency toward commercialization."
Paul Marr, Chief Commercial Officer
Paul Marr brings to Ontera more than 22 years of in vitro diagnostics sales leadership experience that will be critical to the commercialization strategy for Ontera's NanoDetector device and to further the company's mission of centralizing molecular diagnostic testing around the patient, not the laboratory. Prior to Ontera, Mr. Marr led the U.S. laboratory sales team in providing high-throughput molecular diagnostic testing solutions at Hologic. Previously, he held various sales leadership roles at Beckman Coulter, Leica Biosystems, Siemens, and Ventana Medical Systems (Roche Tissue Diagnostics). Mr. Marr graduated with a B.S. in mathematics from UCLA and served in the U.S. Navy as a special operations officer prior to entering the healthcare diagnostic testing space.
"I am extremely impressed by the novel technology employed by the NanoDetector, which is Ontera's first planned commercial point-of-care device, and I am excited about the significant future potential that the company's platform holds for democratizing patient access to important health data," said Mr. Marr. "I am thrilled to be a part of the world-class leadership team that Ontera has assembled and look forward to contributing to the company's future commercial success."
John J. Sperzel, Board Member
John J. Sperzel is the President and CEO of T2 Biosystems, a leader in the rapid detection of sepsis-causing pathogens. Prior to T2 Biosystems, he served as President and CEO of Chembio Diagnostics, a point-of-care company focused on infectious diseases. Previously, Mr. Sperzel served as President and CEO of ITC Medical (Werfen), and he held executive leadership positions at Axis-Shield (Abbott), Bayer Diagnostics (Siemens), Instrumentation Laboratory, and Boehringer Mannheim (Roche). He earned his B.S. in business/management from Plymouth State University.
"The Ontera team has developed a point-of-care platform capable of simultaneously analyzing nucleic acids, proteins, and small molecules, all in a single assay, in less than 30 minutes," said Mr. Sperzel. "I look forward to working with the Board and leadership team to bring this novel platform to customers around the world."
About Ontera
Ontera was founded with the idea that better information is needed to enhance human and environmental health in a sustainable way. The company aims to revolutionize diagnostics with its single-molecule detection and genome analysis platforms based on proprietary biochemistry and silicon nanopore chip-based sensors. These platforms will bring next-generation molecular diagnostics closer to the point of need and are designed to democratize access to in vitro diagnostics by offering testing where and when it matters. The company is led by a multidisciplinary team of biochemists, engineers, product development executives, machine learning experts, and operational and commercial strategists. For more information, visit www.ontera.bio.
###
Tagged Ontera