Companies
Dennis Donohue: As AgTech Advances, Building a Talent Pipeline is the Next Big Step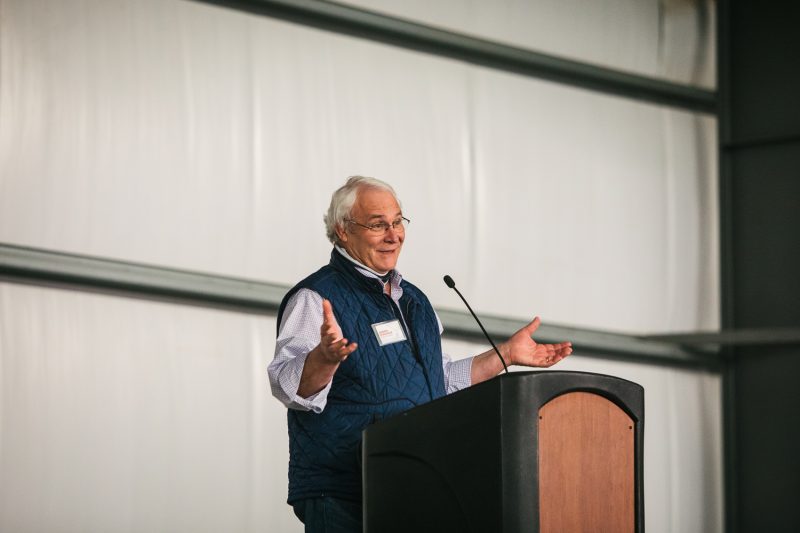 By Dennis Donohue
Director, Western Growers Center for Innovation & Technology (WGCIT)
Special to Santa Cruz Tech Beat
February 24, 2021 — Salinas, CA
(Photo above: Dennis Donohue is the Director of Western Growers Center for Innovation & Technology (WGCIT) in Salinas, CA. Contributed)
Recently, I had the opportunity to participate in DigitalAgriTech2021 (a global agtech summit) about developing the talent pipeline for the future of agriculture. I used the occasion to talk about a conversation the Western Growers Center for Innovation & Technology (WGCIT) is continuing to develop and drive… the need for a New Kind of Worker. The WGCIT will expand on that "new worker" theme during the upcoming Virtual AgTechX/Salinas Valley Ag Tech Summit we are co-sponsoring with Hartnell Community College on March 18-19, 2021.
I made the following four points during DigitalAgriTech2021:
Comprehensive implementation of AgTech products in our industry will not happen without a qualified workforce. Though the education and training of a tech savvy workforce will be a process over time, we need to rely heavily on teaching and training today's students and current workforce. However, that effort needs to be more strategic and intentional.
The workforce conversation needs to be specific. We need to ask ourselves: what skills are required for specific areas of ag operations? AgTech as a "catch-all" for a category may be fine, but education and training need to be as specific as possible.
Perhaps the most critical point I made is that when it comes to education the tendency is to focus on the students. While this is critical, equally as critical is having trained teachers that are not doubling down on the past. There are some great teachers working on the present, but we will also need teachers who are conversant with the future needs of the industry; though it can be, this isn't necessarily the same group of teachers.
Education will likely require innovation, as well, and industry can help lead the way. Industry will need to respect the specifics of how the academia world works, but with regard to agtech it will be important to let the ag industry lead the conversation with regard to what it needs. Likewise, it is important to recognize there will be some non-traditional solutions that accompany the process—be it a makerspace (collaborative work space inside an education facility) or organizations such as the Watsonville-based Digital NEST, which is now in Salinas and soon to be in Gilroy and dedicated to connecting youth to a skill-building community.
The WGCIT looks forward to continuing this important conversation with the upcoming Virtual AgTechX event. I will have an opportunity to visit with California Secretary of Agriculture Karen Ross on March 18, 2021 about education and workforce development. The two business panels on March 19 will also address this key area. Additionally, a distinguished group of entrepreneurs, educators and industry leaders will address the importance of education to the future success of ag.
Something to note is Western Growers' recent launch of the Global Harvest Automation Initiative. This groundbreaking initiative further underscores the need for talent to be able to not only design and make new products but also the ability to operate and service them. It is exciting to watch the future happening in front of us. We can and should confidently guide the education and training as well as the technology… they work together!
###
Tagged agtech, Salinas, Western Growers