Events
Leila Takayama and Melody Ivory to Keynote Women in Tech Symposium 2021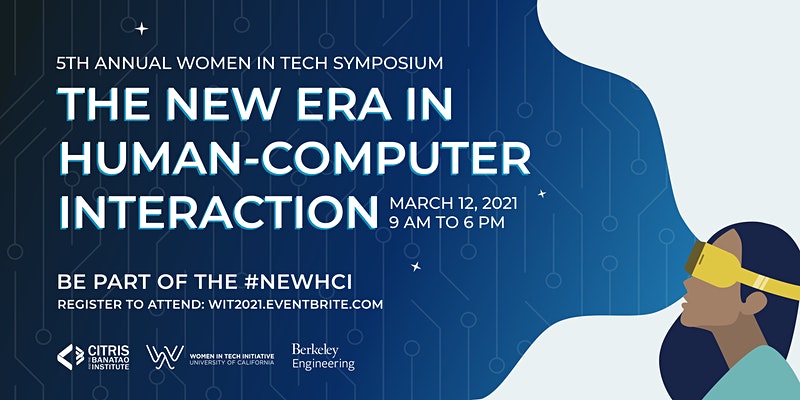 (Source: Citris.org)
January 27, 2021 — Santa Cruz, CA
Two leading experts in human-computer interaction to keynote the annual Women in Tech Symposium on March 12, 2021.
Leila Takayama, associate professor of Computational Media at UC Santa Cruz, and Melody Ivory, Technologist at Thrivafy, will be the keynote speakers at this year's Women in Tech Symposium.
Now in its fifth year, this annual symposium will showcase sector opportunities, current challenges, and the career paths of experts in human-computer interaction (HCI). The symposium will kick-off with a fireside chat between Leila Takayama and Dean of Berkeley Engineering Tsu-Jae King Liu on defining the new era of human-computer interaction. Liu is the first woman to lead the college and co-founder of the Women in Tech Initiative. Melody Ivory will close the event with a talk titled, "Sustainable Disruption: Ensuring an #InclusiveHCI Future Is Not Enough."
Leila Takayama is a researcher in human-robot interaction with a background in the cognitive and social sciences. At the University of California, Santa Cruz, she is an Associate Professor of Computational Media, where she leads a research lab and teaches courses on human-computer interaction. Prior to UC Santa Cruz, she was a senior user experience researcher at GoogleX and was a research scientist and area manager for human-robot interaction at Willow Garage. She is a World Economic Forum Global Future Council Member and Young Global Leader. In 2015, she was presented with the IEEE Robotics & Automation Society Early Career Award. In 2012, she was named a TR35 winner and one of the 100 most creative people in business by Fast Company.
Watch Takayama's TEDTalk, "What Is It Like to Be a Robot?":
Continue reading here: https://citris-uc.org/leila-takayama-and-melody-ivory-to-keynote-women-in-tech-symposium-2021/
###