Featured
MBEP Names Kate Roberts as New President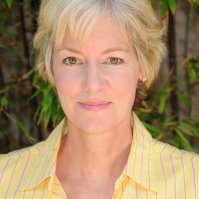 (Source: Monterey Bay Economic Partnership)
(Photo: Kate Roberts, above, has been named new president of Monterey Bay Economic Partnership. Source: LinkedIn)
September 11, 2015 — Monterey, CA
The Monterey Bay Economic Partnership (MBEP) has named Kate Roberts as its new president. Roberts replaces Jennifer Dossett, who is leaving MBEP to pursue other opportunities.
As president, Roberts will lead MBEP's efforts in job creation, economic development, and sustainability, as well as work with the board of directors on the strategy and key initiatives of the organization.
"We are pleased to welcome Kate as our new President.  She brings a broad range of private sector and non-profit experience to MBEP and will provide dynamic leadership to the organization," said Bud Colligan, Co-Chair of MBEP.  "I'd like to thank Jennifer for her role in the early days of MBEP and wish her well in her future endeavors."
"I am honored to have been selected for this role," said Roberts. "MBEP is an important regional player in helping foster job creation, catalyze opportunities for the region and convene groups to get to 'yes'. I'm pleased to be able to contribute to the economic vitality of the region by being part of this amazing organization."
Before joining MBEP, Roberts was Founder and CEO of The Wired Woman, an independent management consultancy, where she used analytic rigor, structured thinking and actionable approaches to help her clients solve problems, achieve goals and get stuff done. Prior to running her own consultancy, Roberts spent over 20 years in the high tech industry where she held leadership positions in sales, marketing, partner management, and corporate social responsibility. She spent a decade at Cisco Systems, Inc. leading strategic initiatives and creating successful partnerships with the United Nations, USAID and other global partners to further tech education and workforce development in the developing world.
Roberts' varied nonprofit board experience spans both the social and environmental spectrum at the regional and national level. As a volunteer ambassador with Save the Children, she led a women's empowerment delegation to Ethiopia and Uganda, and climbed Mt. Kilimanjaro with CARE to raise funds and awareness for their community-based programs in Tanzania and Zanzibar. She is an active community member, serving on several local boards, and is also the producer of the annual One Billion Rising Santa Cruz, which brings together local nonprofit organizations working to end violence against women.
###