Featured
Paystand: What Payments Should B2B Businesses Accept?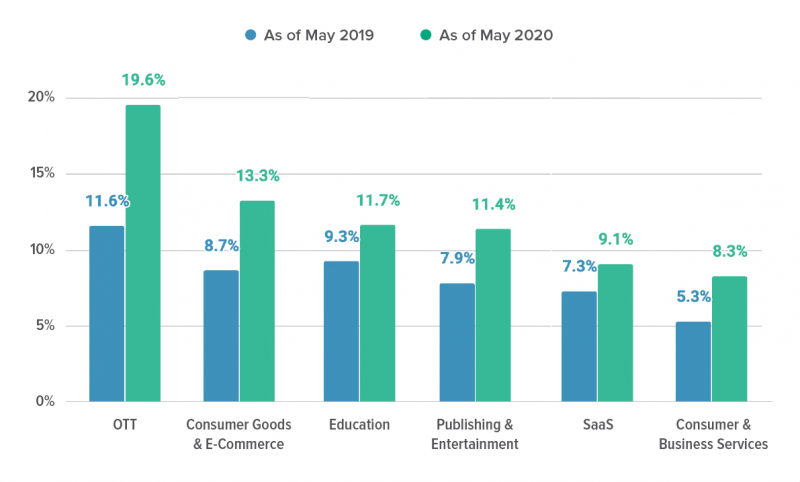 By Daniella Bourguetts
Paystand
October 28, 2020 — Scotts Valley, CA
(Image above: Chart shows percentage of merchants using multiple payment methods. Source: Paystand blog)
Over the past decade, payment methods have evolved to support different consumer and business needs.
Think about your everyday shopping experiences. When you head out the door (or into a browser), you know you have multiple ways to make payments. Some of these options make it simpler and more seamless to pay, like virtual cards, mobile wallets, and buttons that complete transactions in one-click.
Which payment option you ultimately end up choosing can depend on wide range of factors, such as transaction costs, speed, convenience, reliability, and security. By offering the right payment methods, you can reduce outstanding invoices, collect payments faster and more efficiently, and optimize your transaction costs.
In this blog, we'll help you understand the importance of payment methods and how to decide the best options to offer based on your business needs and customer preferences.
Why it's important to offer B2B customers multiple payment methods
The average B2B payment cycle takes about 35 days to complete, and 47% of invoices are paid late. In today's climate, businesses need better ways to collect payments quickly, efficiently, and more affordably.
A major factor slowing down payments is the huge volume processed through paper-based methods like checks, which account for 42% of all business transactions. These options aren't just slow to process, but also very expensive. According to PYMNTS, paper-based invoices cost businesses about $16-22 per invoice.
One of the best ways to solve these challenges is by offering payment options that make it easy for customers to pay invoices and sales orders. Doing so allows greater control over payment costs and incentivizes your customers to pay on time.
That's why being smart about which payment methods you accept usually has a direct positive impact on your cash flow and revenue:
Research shows that you're more likely to get paid on time if you offer more ways to pay an invoice, not only that, but it also improves customer loyalty.
Different payment methods have different cost structures…
Continue reading here: https://www.paystand.com/blog/b2b-payment-methods
###
Tagged PayStand