Companies
SmartBins reimagines grocery stores for a sustainable future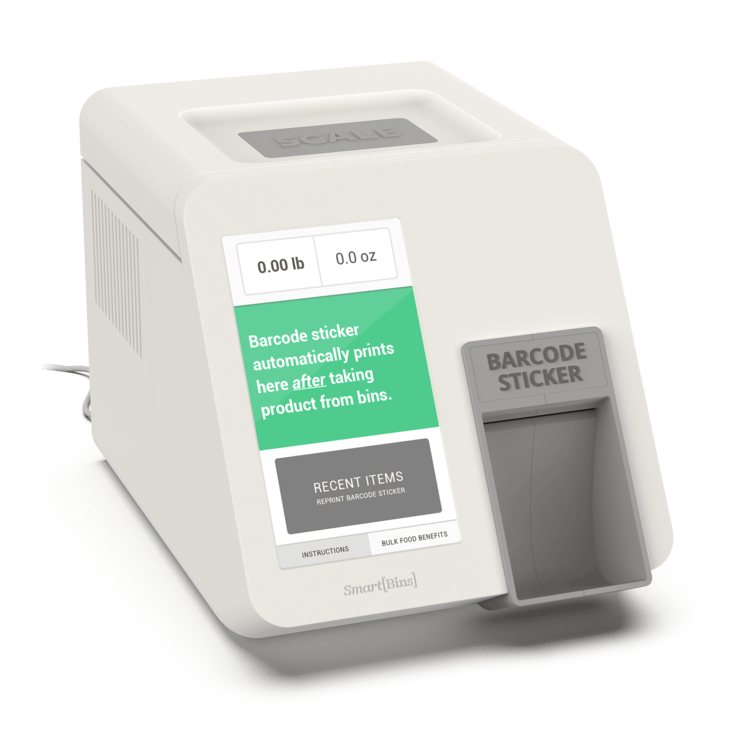 By David Conway
Smartbins Co-Founder
September 8, 2020 — Capitola, CA
SmartBins brings a much needed modern and automated approach to your local bulk aisle by eliminating the need to weigh and write down codes.
[Editor's note: Santa Cruz Tech Beat published Local tech companies reinvent the bulk aisle on 4/22/2020 with news about Smartbins. This week, founder David Conway wrote to Santa Cruz Tech Beat, "We were recently asked by IDEO to participate in a design challenge… We are working towards opening our first Filole Market in Santa Cruz in 2022 and quickly expanding from here."]

Solution Title
Updating bulk bins to save our world & wallets!
Solution Summary
Our solution to reduce food relate waste is to create an automated bulk food distributing system that reduces our consumers and manufactures reliance on single-use and disposable plastics.
Company Name
SmartBins
Website
www.smartbinstech.com and www.filole.com
What is the current stage of development of your solution?
Piloting: You have started to implement your solution as a whole with a first set of real users. You may have started to develop a business model for your solution, including identifying key customer segments, relevant partnerships, go-to-market strategy, and draft financials.
SmartBins is built around reusable systems making sustainability a business advantage.
SmartBins builds product dispensers (think automated bulk bin food aisle) selling everyday consumables including food and beverages, cleaning and beauty products. SmartBins makes shopping package-free as easy as pre-packaged in brick & mortar and online retail. This technology holds the key to capturing a $162B+ lost opportunity in retail and addressing the plastic crisis in a profitable way.
Our aim is to enable a similar supply chain that IKEA Furniture created with flatpack for food and everyday essentials. 
Continue reading here: https://challenges.openideo.com/challenge/beyond-the-bag-challenge/ideas/smartbins
###
Tagged Smartbins
Related Posts