Featured
A Framework for Action in Response to Moments of Outrage & Crisis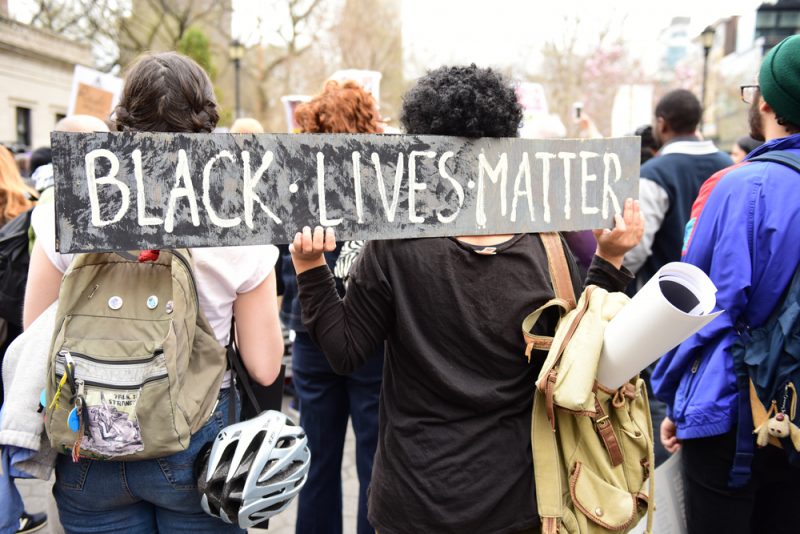 By Raquel Thompson, Mateo Mossey, and Lauren Benetua
OF/BY/FOR ALL
June 4, 2020 — Santa Cruz, CA
It might take time to figure out the longer-term goals your organization wants to contribute to, but that should not stop you from taking immediate action right now
[Editor's note: OF/BY/FOR ALL provides tools, community, accountability, and coaching on radical inclusion and helps organizations connect with their local communities in effective, authentic ways. The independent 501(c)3 organization was founded by Santa Cruz MAH director and Santa Cruz 2020 Titan of Tech, Nina Simon.]
Yesterday, we shared a framework with OF/BY/FOR ALL Change Network members on how organizations can take action in moments of outrage and crisis. Today, we're sharing it with you.
Now is a moment for organizations to act – even if you may not feel completely prepared to do so. This moment is one of collective suffering and uprising caused by white supremacy and racist violence in the United States. And there are catalytic moments of loss, pain, and activism in every community – moments when we have to decide whether and how to respond institutionally.
These moments can flare up suddenly, but they are connected to ongoing, long-term crises. White supremacy and racist violence has a multi-hundred year history, and it's not going to end tomorrow. Neither is the coronavirus, climate change, or other major global issues. Sometimes, organizations choose not to act because it feels too overwhelming to stop everything and develop a response. But silence can be deafening. These crises impact our communities and our staff. They deserve attention and action.
It might take time to figure out the longer-term goals your organization wants to contribute to, but that should not stop you from taking immediate action right now. Many cultural and civic organizations benefit from legacies of racism and white supremacy. Not acting now is a form of complicity with white supremacy. If you want to build an organization that is of, by, and for your community, you need to build capacity to respond when members of your community call out.
For that reason, we want to offer a framework that enables your team to act. This framework can help you map out immediate and longer-term actions, both externally with your community and internally with your team.
Continue reading here: https://www.ofbyforall.org/updates-feed/2020/6/2/taking-action-or-not-in-moments-of-national-outrage
###
Tagged Social Justice