Featured
Black tech leaders issue call to action to fight racial injustice in the Bay Area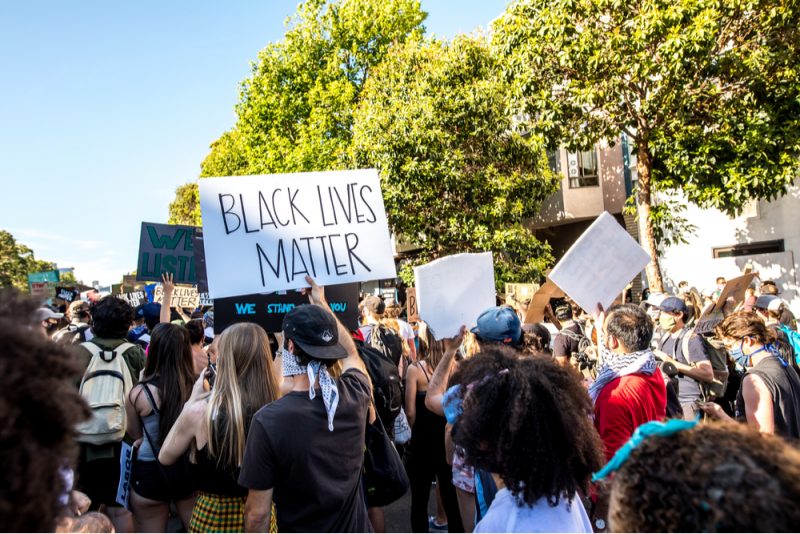 By Taylor Hatmaker
TechCrunch
June 4, 2020 — USA
"Black Tech for Black Lives" focuses on specific policy goals, including policing reform, local elections and by hiring and supporting more Black talent in tech
As a tumultuous week of protests draws broad attention to America's open wounds of racist police violence, a coalition of Black founders, advocates, investors and other leaders are issuing a call to action for those in the tech industry to stand against the systemic forces that continue to claim Black lives.
The effort, called "Black Tech for Black Lives," pulls together a set of specific, actionable commitments intended to "support frontline leaders working to create a more just world." The pledge is designed to elevate Bay Area community leaders working in tech's epicenter on specific policy goals regarding issues like policing reform, local elections and by hiring and supporting more Black talent in tech.
The pledge also calls for justice for George Floyd, an unarmed Black man pinned on the neck by a police officer for more than eight minutes in a brutal act of disproportionate police violence that killed him. The event set off a nationwide movement that's resulted in historic demonstrations against police brutality in all 50 states.
The pledge's core group of signers are ReadySet CEO Y-Vonne Hutchinson, Aniyia Williams of Black and Brown Founders and Zebras Unite, Fastly's Maurice Wilkins and Darrell Jones III of Just Cities and the TechEquity Collaborative. In its announcement, the collective shared its unique perspective on the industry during this deeply painful moment — and on bearing the burden of the long tradition of racist violence that led up to it:
"Tech is complicit. We as Black people in tech have a unique position and opportunity to respond to violence against Black people's bodies. While we're proximate to the pain, we largely avoid its most brutal physical outcomes. But we, too, feel the blows. We carry the scars on our psyches and hearts as our voices go largely unheard in the workplace and beyond."
The group asks for anyone joining its effort to commit to one or more of its five goals:
Working toward swift prosecution for the individuals who killed George Floyd, Ahmaud Arbery, Breonna Taylor and Tony McDade by supporting groups like the Center for Policing Equity and Color of Change.
Supporting police reform and accountability through signal boosting, volunteering and donating to organizations like the Ella Baker Center for Human Rights, Oakland's Coalition for Police Accountability and SF Interrupting Racial Profiling.
Continue reading here: https://techcrunch.com/2020/06/03/black-tech-for-black-lives-pledge/
###
Tagged Diversity, Social Justice