Events
Startup Challenge Monterey Bay 2020 Goes Virtual!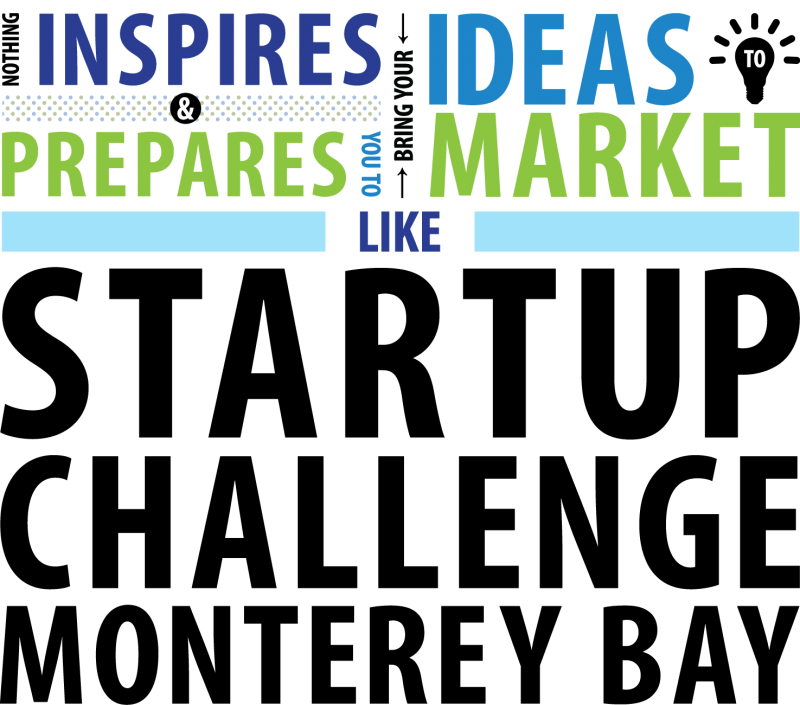 (Contributed)
April 14, 2020 — Santa Cruz, CA
The Qualifying Round of the 11th annual Startup Challenge Monterey Bay is complete and the results are in!
This year's Challenge was unique in many ways – it had a record-breaking number of entries with 122 companies applying this year, and the entire Qualifying Round, from participant pitch training workshops to the pitches themselves to the judging, was an entirely online affair this year.
Startup Challenge Monterey Bay gives entrepreneurs in Monterey, Santa Cruz, and San Benito counties an opportunity to pitch their idea to a panel of business experts to get valuable feedback, and compete for prizes and exposure to the local community for business development and funding. Participants can attend pitch workshops to help them prepare, and finalists receive dedicated mentors and additional workshops to hone their business story for the final round.
The Startup Challenge process began when startup companies submitted their applications in early March. Then the world shook as COVID-19 took hold.
Despite the challenges that the COVID-19 pandemic presented, the Startup Challenge process was able to move forward. With a quick scramble by iiED staff and the flexibility of the Challenge's applicants and judges, this year's Startup Challenge Qualifying Round was moved completely online for the very first time. Challenge applicants submitted their pitches as videos. Zoom video conferencing was used to host virtual meetings for the deliberations of the judging panels. Google Sheets allowed judges and the iiED staff to host a collaborative and dynamic scoresheet to manage the judging process.
The participants attended the Startup Challenge pitch workshops (virtually), recorded their 5-minute business pitch on video, and submitted them on April 2nd. The judges then reviewed the videos and chose the finalists on April 4.
"The judging mechanics were efficient and well-architected," said Doug Erickson, Executive Director of Santa Cruz Works. "In particular, the Google spreadsheet + Zoom was extraordinary. Having judged and founded many pitch contests, this was by far the best run event with a virtual twist – ever!"
"I'm incredibly impressed with how quickly the Startup Monterey Bay team pivoted to a virtual pitch competition so they could continue to support our region's startup ecosystem," praised Jeremy Neuner, Accelerator Team Lead at Google. "Our local entrepreneurs also rose to the challenge, showing us that the region continues to create great startups that are ready for the next level of growth"
After receiving a record-breaking number of 122 business applicants this year, the Startup Challenge Monterey Bay is proud to announce the 31 finalists. The following companies have been selected to move onto the Final Round of the 2020 Startup Challenge Monterey Bay and compete in the Final Round, scheduled to take place virtually on May 8th:
Venture Division:
BrightSky – identifies and qualifies leads for roof inspections for contractors
Ex Vivo Automation – automated cell culture to advance personalized medicine and research
Guided Gro – full service setup for cannabis growth at home
Hotbox – rapid dehydration system for hemp
infiniRel Corporation – patented system to assess health signature of solar energy systems
Luma Water, LLC – reusable, rechargeable, insulated, self-cleaning water bottle
Parallel Flight Technologies, Inc. – technology that allows drones to carry heavy payloads
Planted Places – self-sustaining, organic soil, vertical gardening system
Pretty Boxes – patented, ultimate all-purpose organizing system for your home
Priorly, Inc. – workforce productivity application
SAFERx Pharmaceuticals, LLC – abuse-deterrent technology reducing risk of medication overdose
Trokero – tool for seamless connection between truckers and shippers
Social Venture Division:
Dash Housing – "tiny" homes for the homeless out of recycled shipping containers
Integrated Management Consultants – mentoring and cyber security internship opportunities
JMM Dance Co. – visual and performing arts for the purpose of self development
Levered Learning – help students at all levels and socio-economic status succeed in math
Peace of Mind Preparedness – natural disaster preparedness
We Hike, Inc. – guided trail hikes for economically disadvantaged middle school kids
Wild Earth Studios – professional ceramic art studio that offers art education
Main Street Division:
Chai Tea Co. – clean-ingredient functional tea and wellness blends
Hexbox Fitness – community and technology focused fitness facility
Creative Hub – artistic community center, concert venue, and co-working space
Monterey Bay Moves – rich motivational and social outdoor group fitness classes
Nece's Gluten Free Baked Goods – delicious variety of fresh baked gluten free treats
Monterey Bay Eco Tours – electric boat touring the Elkhorn Slough
Nurse Fix It – concierge IV therapy mobile service offering hydrating vitamin cocktails
West Coast AGAVE – helping speciality food producers enter retail market
Student Division:
Project Pegasus – drone pilot training
GoTo Gardens – network of community gardens
Howe neat, Inc. – waste facility monitoring and advanced reporting of real-time conditions
Seishun – elite entertainers and athletes performing for blue chip companies
About Startup Challenge Monterey Bay
Startup Challenge Monterey Bay is a project of the Institute for Innovation and Economic Development (iiED) at Cal State Monterey Bay. The iiED, a leading entrepreneurship center in California, promotes entrepreneurship and fosters the development of a diverse and dynamic entrepreneurship ecosystem in the Monterey Bay region. Each year the iiED challenges and supports entrepreneurs with the Startup Hackathon, Startup Weekend, Startup Challenge, and Startup Investment & Community Capital Expo. The iiED also supports startups through the Startup Launchpad business incubator program to regional entrepreneurs. For more information regarding the Startup Challenge and the finalists, visit https://www.startupmontereybay.com/startup-challenge/startup-challenge-2020-finalists.
Tagged CSUMB, IIED, startup challenge, The Startup Challenge