Featured
UC experts take on COVID-19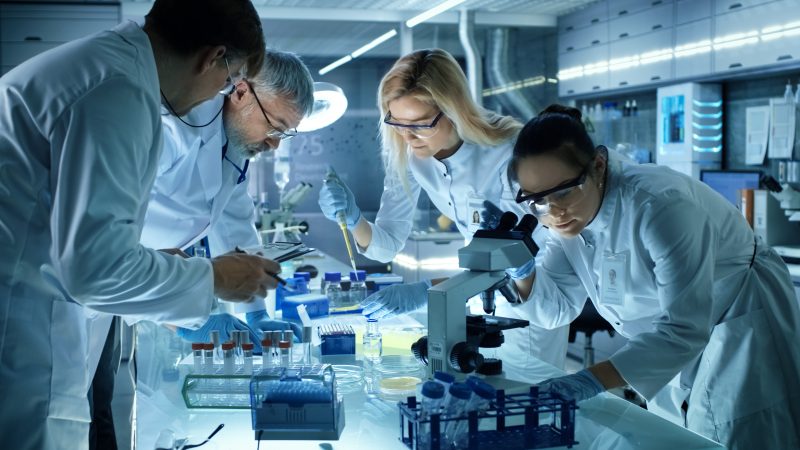 (Source: UC Office of the President)
March 17, 2020
UC's academic medical centers at the forefront in evaluating patients and providing treatment
The University of California has been on the front lines in the fight against SARS-CoV-2, the virus that causes COVID-19, since the earliest indications of its emergence in China. From top-flight medical care to groundbreaking research, UC's scientists and physicians across its 10 campuses and five academic medical centers are part of the global effort to treat, understand and ultimately defeat the virus.
COVID-19 has challenged health professionals worldwide since it emerged in December. At this time, no one on any UC campus has contracted the virus and University officials continue to coordinate closely with state and federal authorities to ensure the health and safety of UC students, faculty and staff. At the same time, the spread of the virus has imbued the University's mission of education, research and public service with new urgency.
"As the nation's leading academic health system, it is our duty and privilege to marshal UC's incredible breadth of health and research expertise against this emerging disease," said Dr. Carrie Byington, executive vice president of UC Health and an infectious disease expert. "Whether it's in our hospitals, laboratories, or classrooms, UC's scientists and faculty are rising to the challenge of protecting communities across California and the nation during this difficult time."
UC's five academic medical centers are at the forefront in evaluating patients potentially infected with COVID-19 as well as in providing treatment to those infected. Each medical center has significant expertise in treating infectious diseases and has instituted standard protocols and other measures to prevent the potential spread of the virus.
Across UC, 79 people have been evaluated for potential infection. Currently confirmed cases include two at UC Davis Medical Center and three at UCSF. These hospitals specialize in the care of patients with complex illnesses. There has been no transmission of the virus to UC health professionals providing care to infected patients.
As with quarantined patients who arrived from China in February, UC hospitals stand ready to offer specialized care for infected individuals who disembarked from the Grand Princess cruise ship in Oakland.
Complementing UC's medical delivery capabilities are notable research and educational efforts taking place systemwide:
The Genomics Institute posted the complete genome of the virus on the UC Santa Cruz Genome Browser, an interactive web-based tool used by researchers around the world to study genetic data.
The 3-D structure of a potential drug target in a newly mapped protein of COVID-19 has been revealed by a team of researchers from UC Riverside, the University of Chicago, the U.S. Department of Energy's Argonne National Laboratory and Northwestern University. The findings suggest drugs used to treat SARS could be used against COVID-19.
UCSF is developing a genomic sequencing platform that will speed the identification of acute pathogens like COVID-19, producing test results in hours instead of days or weeks.
The Protein Data Bank archive released a new COVID-19 protease structure to enable research on the virulent pathogen. U.S. operations of the partnership are led by the RCSB Protein Data Bank at Rutgers, the San Diego Supercomputer Center (SDSC) at UC San Diego, and UCSF.
UCLA scientists completed a study that revealed screening travelers for the virus will catch fewer than half of infected travelers, and that most travelers with the disease are undetectable and unaware of recent exposure. (The research is under review, but a pre-print is online.)
At UC Berkeley, a new study found that bats' fierce immune response to pathogens could drive viruses to replicate faster so that when they jump to mammals with average immune systems, such as humans, the viruses wreak havoc. Bats have been implicated in transmission of COVID-19 to humans.
A UC Davis disease ecologist serves on the board of the Global Virome Project (GVP), an effort to identify potentially novel viruses before they move from animals to humans. The GVP would build on a previous proof-of-concept project to develop a genetic and ecological database of the majority of viruses in animal populations that have the potential to infect humans.
To address xenophobia concerns, UC Irvine's vice chancellor for equity, diversity and inclusion recorded a podcast on the effect COVID-19 has had on the UC Irvine campus and the importance of inclusivity.
###
Originally published here: https://www.universityofcalifornia.edu/press-room/uc-experts-take-covid-19
###
Tagged COVID-19, Genomics Institute, UC Santa Cruz