Events
UCSC IEEE students seek presenters & sponsors for October conference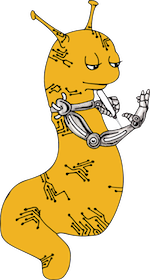 By Sabrina Sedell
IEEE UCSC Student Branch Outreach Officer
September 8, 2016 — Santa Cruz, CA
IEEE UC Santa Cruz Student Branch is pleased to announce the inaugural Technology of Today and Tomorrow Student Conference, to be held on Saturday October 8, 2016 at University of California Santa Cruz.
The goal of the Technology of Today and Tomorrow Student Conference is to connect UCSC engineering students with the latest technologies, innovators, and leading companies. This event augments the classroom education by allowing students to understand real world technologies and challenges, preparing them for internships and career opportunities, and acquainting themselves with leaders in the industry. Participants at the conference will inspire and influence UCSC students to create the technology of tomorrow.
Our IEEE UCSC officers have rallied together with Jack Baskin School Engineering faculty and staff to create the first Technology of Today and Tomorrow Student Conference. The foundation has been set and now we're reaching out to our local Santa Cruz tech community to make this event a huge success.
Call for Presenters
We invite members of the local tech community to participate and we are currently accepting presentation proposals. This would be an outstanding opportunity to introduce new and emerging technologies or share professional challenges and how you overcame them. To learn more or submit a proposal, please contact the IEEE UCSC Officers at  ieee@soe.ucsc.edu. NOTE: the deadline for submission is September 21, 2016.
We currently offer 45 and 60 minute slots, including optional Q&A, and we encourage different session formats including technical sessions, seminars, tutorials, and demonstrations. The conference will begin at 8am, includes refreshments and a sponsor-hosted networking lunch. Attendees include UCSC students, other presenters, and corporate representatives. Of course, speakers will receive a complimentary conference registration.
Call for Sponsors
Another great way to support this event is through sponsorship. Sponsorship opportunities are still available. Our event is an occasion to network with prospective future interns and employees. Sponsors have the opportunity to educate students and provide insight into what your company creates and expects of new hires. Sponsors can help this conference and future IEEE UCSC Student Branch projects and events. Please inquire with the IEEE UCSC Officers for more information about sponsorship tiers.
We look forward to all of the amazing speakers and submissions that will help shape our 2016 event!
IEEE UCSC hosts speaker events throughout the academic year too. Please get in touch to speak at our member meetings.
"Technology of Today and Tomorrow Student Conference" hosted by IEEE UCSC and BSOE
Saturday October 8, 2016 at UCSC Baskin School of Engineering
Apply to Speak at IEEE UCSC Student Conference, deadline September 21, 2016.
Conference info: http://ieee.soe.ucsc.edu/conference
Please contact the IEEE UCSC officers at ieee@soe.ucsc.edu if you have questions, or would like to participate or become a sponsor.
###
Tagged UC Santa Cruz