Events
Startup Challenge "Otter Tank" Rewards Regional Startups with Cash Prizes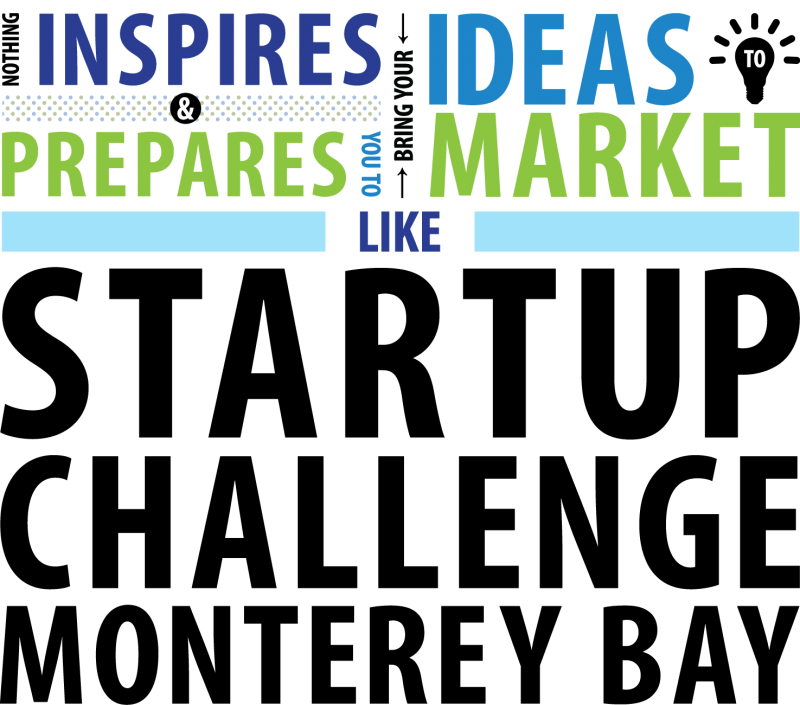 By Mary Jo Zenk
Institute for Innovation & Economic Development, CSUMB
March 3, 2020 — Seaside, CA
Apply to Startup Challenge by March 9, 2020
What do these three companies all have in common?
Musicians BASS transforms the way independent artists manage their careers and income.
CruzFoam transforms shrimp shells into biodegradable foams.
Heavy Connect is a mobile platform for managing farm operations.
They were all winners in the Venture Division of Startup Challenge Monterey Bay, the region's premier new business competition. Along with  Archer Components, Schoolze, Radical Snacks and many others, these Venture division winners and finalists have continued to grow, gained entry into accelerator programs, obtained investments, and created new jobs.
In addition to the Venture Division, there are three other divisions in the annual Startup Challenge competition: Main Street (small businesses), Social Venture (for-profit and not for profit organizations focused on a social mission), and the Student division (for students from middle school through graduate school).  Over 700 companies in industries including technology, agriculture, retail, medical, marine, education, and food products have participated in the Startup Challenge over the past 10 years.
New startups are encouraged to apply for this year's competition by the March 9, 2020 deadline at StartupMontereyBay.com.
Past winners and finalists in the Main Street Division include Monterey Bay Food Tours, Carmel Honey Company, Katie's ColdPress, Percy's Pies, Ohana Shave Ice, and That Garlic Stuff.  These businesses are continuing to grow, increase sales, open retail outlets, and create jobs in the tri-county region.
Last year, the iiED added the Social Venture division for nonprofits and businesses with a social mission. The inaugural winner of the Social Venture division was New Waves Program, and the runners-up were Abilities Cafe and Vanly.
Startup Challenge Monterey Bay is a new business competition and acceleration program that supports the founding, funding, and growth of new and innovative businesses in the Monterey Bay region. It offers workshops, feedback, mentoring and networking to help you get your business started. The annual Startup Challenge new venture competition is for all entrepreneurs and startup companies in Monterey, Santa Cruz, and San Benito counties.
Startup Challenge top finalists will present business plans before judges, business mentors, fellow entrepreneurs and community members inthe final Shark Tank-inspired Otter Tank round of the competition on May 8, 2020 at the Monterey Conference Center. Audience members can vote by investing "otter dollars" in their favorite businesses.
Prizes offered by the Challenge include a $20,000 grand prize in cash and professional services for the winning Venture Division company, $10,000 cash and professional services for both the winning Main Street company and Social Venture organization, and $1,500 cash for the winning Student Division team. Runners-up in the Venture division receive $5,000 and in the Social Venture and Main Street divisions, they receive $2,500.
Nothing inspires and prepares entrepreneurs to bring their ideas to market like Startup Challenge Monterey Bay! (The $65,000 in cash and prizes also helps.)  The deadline to apply for Startup Challenge is March 9, 2020.  For more information and to apply by March 9, 2020 go to StartupMontereyBay.com. Startup Challenge Monterey Bay is an annual event in the CSUMB Institute for Innovation and Economic Development's Annual Cycle of Innovation.
###
Tagged CSUMB, IIED, startup challenge, The Startup Challenge