Featured
Steve Blum: SB 917 is a plausible PG&E public buyout plan, if the public wants to pay the price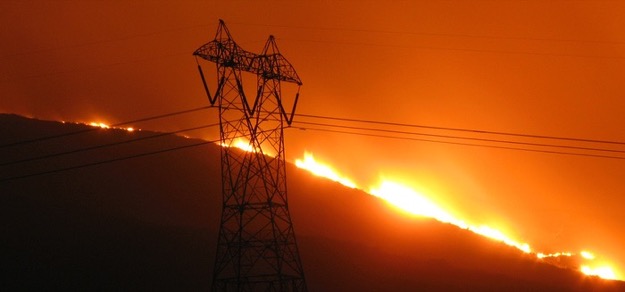 By Steve Blum
Tellus Venture Associates
February 11, 2020 — Santa Cruz, CA
A credible PG&E public takeover plan is on the table in the California legislature. Senator Scott Wiener (D – San Francisco) introduced senate bill 917 recently. It's a detailed guide to acquiring PG&E's electric and gas business, including financing and operating plans and responsibilities.
Wiener wants to create a massive utility district that encompasses all of PG&E's vast northern California territory. It would own most or all PG&E's infrastructure and business, after it's been acquired via an eminent domain process – the state would use its sovereign authority to take over ownership, with the compensation paid to the company likely determined by a court. I haven't seen any estimates of how much that would be, but when San Francisco proposed a similar takeover last year. It initially ballparked the cost at "a few billion" just for the assets and operations within the City, and ended up offering $2.5 billion, which PG&E rejected as inadequate.
Top management would work for the new Northern California Energy Utility District, but nearly all the work of running the utility would fall to a non-profit operating company. Executives aside, PG&E's employees would end up working for the operating company.
Both the district and the operating company would be run by boards elected via a popular vote, in the same way as other Californian special districts, for example the Sacramento Municipal Utility District, which provides electric service in Sacramento County.
The most or all caveat is there because the bill also gives cities, counties and local utility districts a de facto right of first refusal. San Francisco, say, can jump in on the eminent domain proceeding and slice off PG&E assets, customers and employees within its boundaries if it "contributes its proportionate share of the compensation paid for the assets", according to the summary of the bill prepared by the legislature's non-partisan attorneys. Slicing off customer and cash dense urban territory could be problematic if the mega-district is left with mostly rural communities.
No surprise: PG&E doesn't like SB 917. It released a statement saying the company opposes the bill and a public takeover "would not create a safer or cleaner operation".
The bill promises just that, though. It includes a long list of directives, including twice a year inspections, minimising the scale of preemptive power cuts and reducing greenhouse gas emissions. Which is possible, but at a price. Similar to other local governmental agencies, the new northern California utility mega-district would have a limited ability to impose taxes, including particularly to pay back the money taxpayers would have to borrow to foot the bill for taking over PG&E.
###
Tagged Steve Blum