Companies
4 Ways Poly is Changing the Video Conferencing Game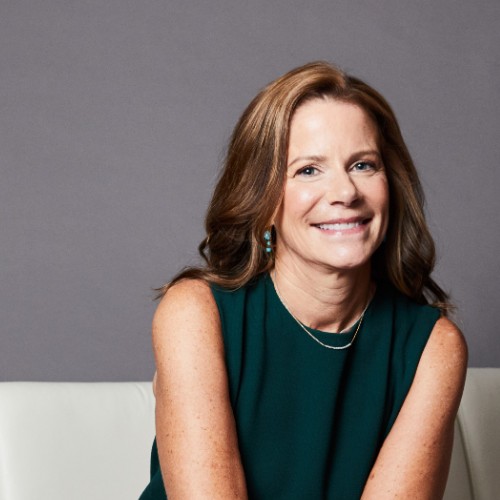 By Amy Barzdukas
CMO & EVP at Poly
October 15, 2019 — Santa Cruz, CA
(Photo above: Amy Barzdukas is the CMO & EVP at Poly. Source: LinkedIn)
It's not often that you hear the words "mojo" and "meeting" used in the same sentence.
No wonder – with today's geographically distributed workforce, important discussions and brainstorming get the life squeezed out of them. If you're IN the room, you struggle to get the meeting going, get everyone in the room and share content – if you don't trip over the cords in the process. If you're REMOTE, you can't see who is speaking, you struggle to hear, and you feel like an afterthought to the main event. Not a lot of magic happening in all that!
Today Poly announced a new series of elegant and compact video conferencing devices plus other solution updates that change the game in four big ways.
First, as we announced from the stage at Zoomtopia in San Jose, Poly has made the Zoom Rooms experience better than ever with our radically simple Poly Studio X video bars that deliver the Zoom Rooms experience with no PC or Mac required. We've got decades of experience in understanding what makes meetings more human – for everyone in the room and those dialing in from other locations – and we've packed all of that into easy-to-install, easy-to-manage, and easy-to-use all-in-one powerhouses. Finally, the ease and simplicity of Zoom meets the enterprise-grade features that really make video work, including dual-screen-capable Zoom Rooms with the Poly Studio X50 – and no cable madness!
Second, Poly has brought the world of AV and video conferencing into the modern app economy. The Poly Studio X30 and Poly Studio X50 join the Poly G7500 in running a common platform that can be updated and enhanced through a series of regular software updates. What's more, this Poly platform, built on Android, can run applications like a smartphone does today. In December, all three devices will run Zoom Rooms natively and also support standards-based video technology. In early 2020 this reimagined video platform gets even more powerful, addressing the core challenge many businesses have of needing to switch between multiple cloud collaboration services in any given day. Poly was put together as a company to build the best devices – headsets, phones and video devices – that make your cloud service of choice better – and this is a huge step in that direction.
Third, Poly has introduced amazing new innovations that make any videoconference better. Our new Poly MeetingAI features use artificial intelligence and machine learning to address the distractions that hit your senses in a meeting. We make it easier to hear what's being said by blocking out the annoying noises that people make while talking, including the typing, tapping, paper sliding and candy wrapper crinkling. We make it easier to see what's going on in the room with the most advanced speaker tracking and framing with our built-in production rules. We even take care of the extra weight you seem to gain if you're seated at the edge of the camera's field of view. All of these features work regardless of which video conferencing service you are using, including Zoom today and more in the future.
Continue reading here:
https://www.linkedin.com/pulse/4-ways-poly-changing-video-conferencing-game-amy-barzdukas/
###
Tagged Plantronics, Poly