Companies
Technology Showcase & Acquisition of Capital Seminar for the Small and Medium-Sized Manufacturer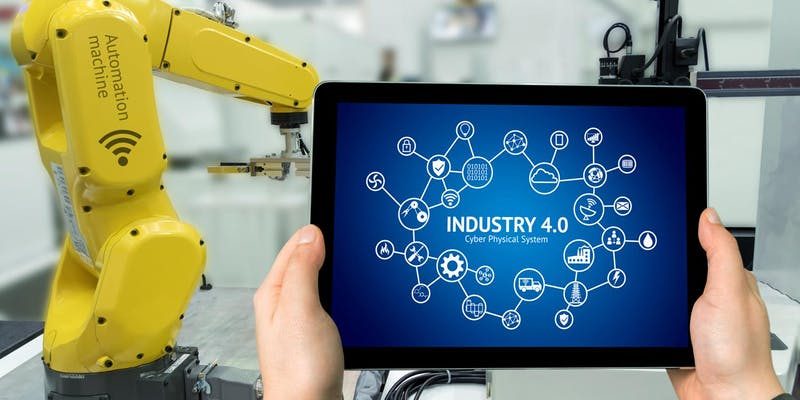 (Contributed)
September 10, 2019 — Aptos, CA
The Santa Cruz County Small Business Development Center (SBDC) is hosting a Technology Showcase and Access to Capital event for small and medium-sized manufacturers on Thursday, September 26 in partnership with California Manufacturing Technology Consulting (CMTC). The event is held in conjunction with CMTC's smart manufacturing, additive manufacturing and robotics & machine vision program. The event is free and will bring together CMTC and SBDC clients and interested members of the Santa Cruz County business community to learn about new technologies and ways in which the small and medium-sized manufacturer can raise capital to fund new equipment.
Technology Showcase & Acquisition of Capital Seminar for the Small and Medium-Sized Manufacturer
Thursday, September 26, 2019, 11:30am – 1:30pm
Cabrillo College, SBDC, 6500 Soquel Dr., Room 2100B, Aptos, CA
FREE and open to the public. Seating is limited.
Topics will include:
Robotics and Industrial Machine Vision for Part Tracking, Inspection and Defect Detection
Working with your local Small Business Development Center (SBDC)
Financing options: Which choice is right for your business
Attendees will learn about important advances in new manufacturing technologies and the process of raising capital for the procurement of equipment and fostering growth. Hear how technologies such as Smart Manufacturing and Robotics and Machine Vision are changing the way in which products are made and the innovative solutions that can be used to acquire this new technology.
California Manufacturing Technology Consulting (CMTC), is a private non-profit corporation, established in 1992 to provide consulting services to small and mid-size manufacturers in Southern California. CMTC operates through a cooperative agreement between the Hollings Manufacturing Extension Partnership (MEP) of the National Institute of Standards and Technology (NIST) under the Department of Commerce. CMCT is recognized as the only organization exclusively servicing the manufacturing sector. The organization delivers a broad array of services from the production floor to the discovery of new products and markets and offers incentives to proactive manufacturers who want to grow their business.
The MEP Program is an outgrowth of the U.S. Government policy to develop and deploy technology, management, and technical expertise for improving the competitiveness of manufacturing for small and medium-sized companies. The MEP Program contains 51 centers across the U.S. to serve the manufacturing community.
The SBDC offers trainings, workshops and one-on-one advising from industry experts in areas of marketing, finance, contracts and leasing, patents, intellectual property, human resources and general business planning for Santa Cruz County small businesses & entrepreneurs. All counseling services are confidential and free of charge.
Cost: FREE and open to the public. Seating is limited.
For questions and more information,  (831) 479-6136 or go to santacruzsbdc.org/calendar.
###
Tagged California Manufacturing Technology Consulting, MBEP, SBDC