Companies
Dastardly Cleverness in the Service of Good: Alex Gershenson, SupplyShift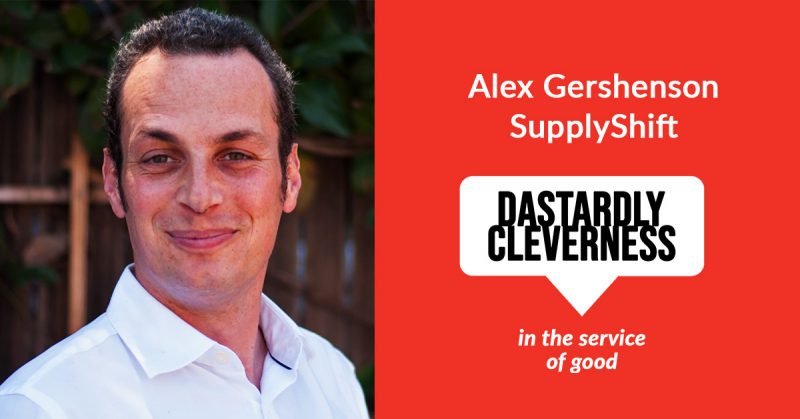 (Source: Dastardly Cleverness)
July 23, 2019 — Santa Cruz, CA
Alex Gershenson: The Huge Potential of Making Corporate Buying More Sustainable
Most of the stuff we buy is made of raw materials and components traded back and forth all over the world. It's a huge web of what are called supply chains, worth trillions of dollars a year.
Most of us understand that all this is happening because corporations are looking for the best prices for what they need to make and sell things.
But increasingly, they're also looking for sustainability, which can include good environmental and labor practices.
For example, as you'll hear in this episode, McDonald's has committed to serving only sustainably-sourced coffee at all of its locations by next year. To achieve that it's buying its coffee from thousands of often small coffee growers.
Walmart has an initiative called Project Gigaton, by which it aims to reduce annual greenhouse gas emissions by itself and its suppliers by a Gigaton — a billion tons — by 2030.
That's like taking 211 million cars off the road for a year.
A company in Santa Cruz, California called SupplyShift makes software that helps companies like these manage their supply chains to make sure they're sustainable. I spoke recently with SupplyShift's CEO, Alex Gershenson, and it was really eye-opening.
Continue here: https://www.dastardlycleverness.com/alex-gershenson
###
Tagged Alexander Gershenson, SupplyShift