Companies
Looker co-founder finds freedom and inspiration on his bike rides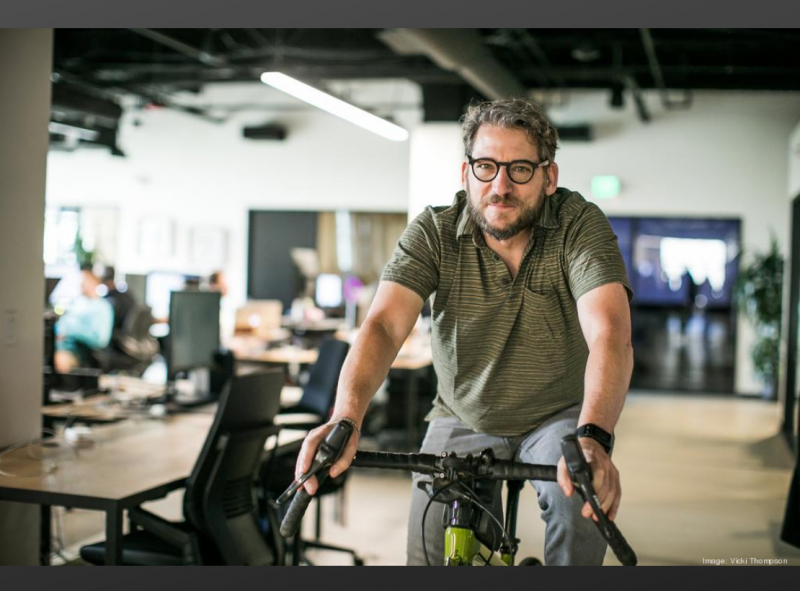 By Danny King
Silicon Valley Business Journal
June 29, 2018 — Santa Cruz, CA
While many people dread their morning commute, Lloyd Tabb often relishes his because he usually bikes to his job as co-founder and chief technology officer of Santa Cruz-based data-analytics company Looker. The 55-year-old self-described "serial entrepreneur," who co-founded Looker in 2011, leads company mountain-biking excursions every Thursday afternoon. When away from work, the father of two adult children often packs up his van and tours the Western United States with his family — with their bikes on the rack, of course.
Why did you found the company's mountain-biking club?
It gives different people on different teams a chance to get to know each other pretty well. There are people who will take you out surfing, or to book clubs, soccer, yoga, meditation, softball. I happen to love biking.
Why?
My love affair with biking started when I was about 10. I have five brothers and sisters, and I liked not having to ask [my parents] for rides. My bike was my freedom. When I was in high school, my buddy and I biked from Tallahassee, Florida, to Boulder, Colorado. We did it in 18 days. We met a lot of people on the road, and I learned that most people are fantastic.
How long are the weekly rides?
Anywhere between 10 and 18 miles. In the summer, the bike ride starts at 4:10 p.m., in the winter it's at 3:10, and they probably go for a couple of hours, depending on who's with it and how fast [the riders] are.
Continue reading article here: https://www.bizjournals.com/sanjose/news/2018/06/15/lloyd-tabb-looker.html
###
Tagged Lloyd Tabb, Looker