Companies
More podcasts from Voices of the (Salinas) Valley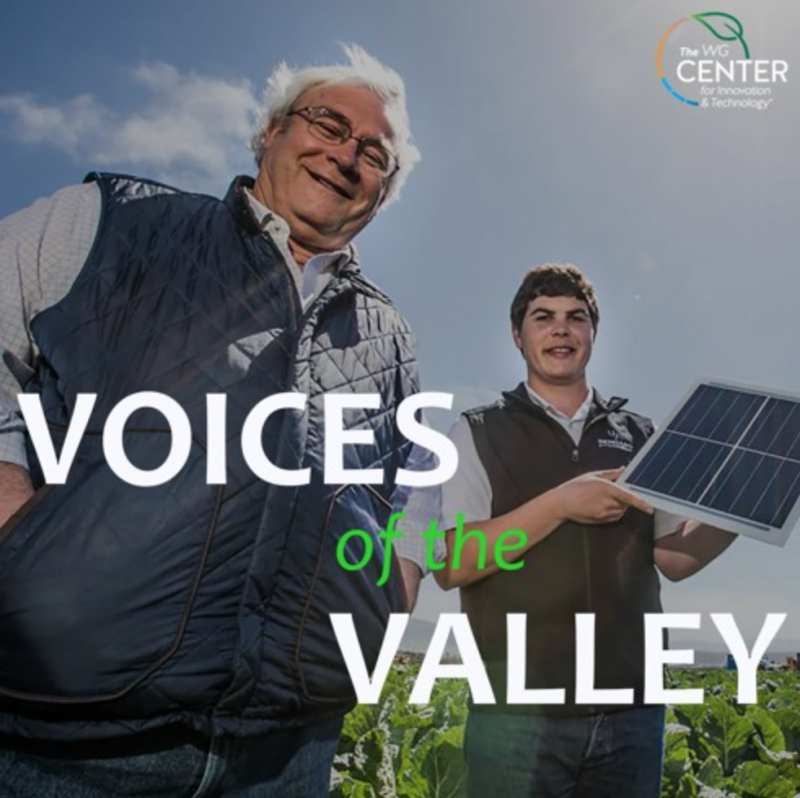 (Source: Voices of the Valley)
June 11, 2019 — Salinas, CA
'Voices of the Valley,' is a podcast where Former Mayor of Salinas and Western Growers Center for Innovation & Technology Lead Dennis Donohue will be interviewing leaders in agricultural technology and innovation.
The Center works with farmers, entrepreneurs, educators and technologists to provide new solutions for today and tomorrow's challenges—all of whom will be interviewed on the show. Each episode will explore what's challenging and new in agricultural innovation.
Voices of the Valley is previewed on 1490 AM/104.9 FM KRKC Country Monday – Friday at 7:50am in three-minute snippets. The full interviews can be found here on the 'Voices of the Valley' podcast. This podcast is brought to you by Western Growers and its Center for Innovation & Technology.
Two recent podcasts
From Farms to Incubators Founder Amy Wu speaks about her content-based startup that uses digital storytelling including video, documentary, photography and articles, to spotlight women entrepreneurs and innovators dedicated to agtech. A long-time journalist, Wu talks about the importance of showcasing female innovators and investors in the agtech sector.
Harrison Enright, product manager of iTradeNetwork, Inc., gives an inside look into what it's like to be an entrepreneur in the agtech-traceability scene. He also speaks about the technology behind iTradeNetwork – a leading global provider of on-demand supply chain management and intelligence solutions to the retail, hospitality and foodservice industries. Built upon deep industry expertise, a rich data foundation and our industries' most extensive trading partner network, ITN's collaborative solutions allow distributors, manufacturers, operators, retailers, suppliers and wholesalers of all sizes to reduce cost, grow revenue and strengthen trading partner relationships. Today, ITN's growing customer list includes over 5,000 global companies.
###
Tagged agtech, Salinas, Western Growers