Companies
Frank Bien: Looker to Join Google Cloud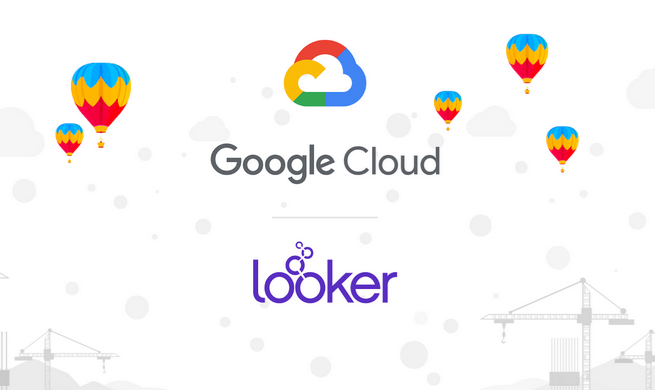 By Frank Bien
Looker CEO
June 6, 2019 — Santa Cruz, CA
"I'm incredibly proud to announce some big news today, Looker has entered into an agreement to be acquired by Google." — Frank Bien, Looker CEO

In tech, most progress is incremental. But occasionally an existing market is up-ended and an entirely new approach causes a complete transformation of how humans can solve a problem. Looker and Google Cloud are at the heart of such a sea change in data analytics.
This is why I'm incredibly proud to announce some big news today, Looker has entered into an agreement to be acquired by Google. Pending customary closing conditions, Looker will join Google Cloud.
Joining Google Cloud means our ability to affect this mega change is greatly accelerated. The combination of Google Cloud's BigQuery and associated data infrastructure and Looker's platform for innovative data solutions will reinvent what it means to solve business problems with data at an entirely different scale and value point. Together, we'll have better reach, more resources, and the brightest minds in both Analytics and Cloud Infrastructure working together to build an exciting path forward for our customers and partners. The mission that we undertook as Looker is a giant one — and with Google Cloud, our ability to complete that mission is significantly enhanced.
The decision to make a change is never easy. But Google Cloud and Looker have been very close partners for over four years, and during that time we've continued to not only see technology synergies, but also similarities in culture, approach to customer problems, sales motions, and passion to solve large data challenges. When Thomas Kurian, Google Cloud's new CEO, approached us to become a cornerstone of his new path forward, a light bulb immediately went off for Lloyd and me. Google Cloud and Looker are a natural fit together.
For customers and partners, it's important to know that today's announcement solidifies ours as well as Google Cloud's commitment to multi-cloud. Looker customers can expect continuing support of all cloud databases like Amazon Redshift, Azure SQL, Snowflake, Oracle, Microsoft SQL Server, Teradata and more. Looker partners can expect to continue to work with us as they have before. And, most importantly, our award-winning support experience, which we call the Department of Customer Love (DCL), will not only continue delivering an exceptional chat support experience but also be bolstered by the additional resources and global presence of the Google Cloud team.
I believe this is an awesome outcome for employees, our customers, and investors. But it's only a step along a much longer path. This is not, by any means, the end for Looker, but simply the closing of our first chapter with many more to come. We have only just started together on this mission, and I look forward to continuing to build Looker within Google Cloud — creating value for thousands of additional customers across the globe.
You can get more details by reading Thomas Kurian's thoughts on the Google Cloud blog.
###
Tagged Google, Google Cloud, Looker