Companies
Startup Challenge Monterey Bay awards $60,000 in prize money to winners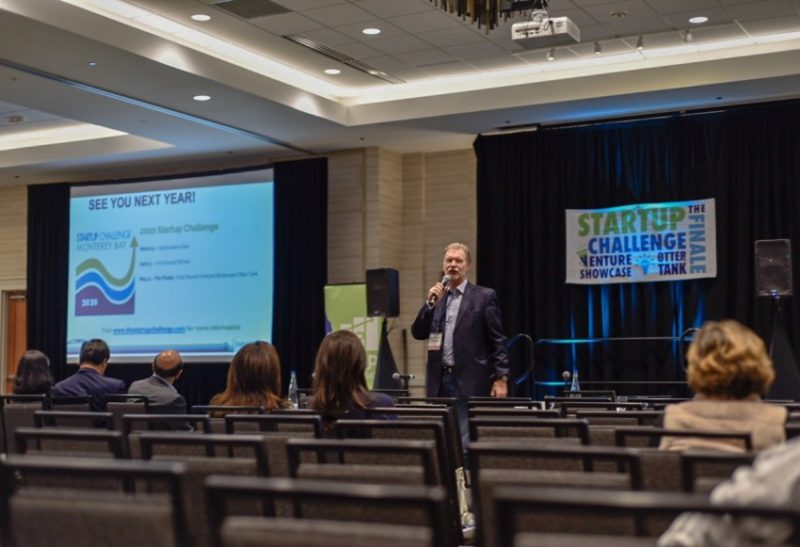 By Matt Koller
Benito Link
May 21, 2019 — Seaside, CA
(Photo: Brad Barbeau, executive director of CSUMB's Institute for Innovation & Economic Development (IIED) speaks at the May 10 event. Credit: Matt Koller)
While $60,000 in prize money went to the top contestants in the 10th annual Startup Challenge Monterey Bay, none of the three San Benito County businesses that made it to the finals were among the winners.
The event, held at Embassy Suites in Seaside, attracted over 100 applicants from a diverse range of business backgrounds, with 27 of those applicants advancing to the Venture Showcase on May 10. Contestants presented their business plans to judges in the morning, after which three contestants from each category—Student, Main Street, Social Venture and Venture—were chosen to compete in the afternoon's final round.
While none took home prize money, three San Benito County businesses made it to the finals. DanceMinds, run by Veronica Vasquez, is a specialty dance program and consulting service for dance studios that competed in the Venture division, and JMM Dance, run by Raymond Garcia, provides educational dance programming for children with special needs and competed in the Social Venture division. Linda Lampe, owner of Worth Saving Mercantile and Thrift, a shop that helps support the local outreach center My Father's House, was unable to participate in the event due to personal reasons, but was "thankful for the opportunity to have been a participant in this wonderful experience, and to have met so many inspiring people in the process."
The Otter Tank, the final round that takes inspiration from the Shark Tank television show, gave each finalist the chance to present their business plan onstage in front of judges, business mentors, fellow entrepreneurs and community members.
Continue reading here: https://benitolink.com/news/startup-challenge-monterey-bay-awards-60000-prize-money-winners
###
Tagged CSUMB, startup challenge, The Startup Challenge