Companies
Broadband magazine profiles Cruzio fiber to the home (FTTH)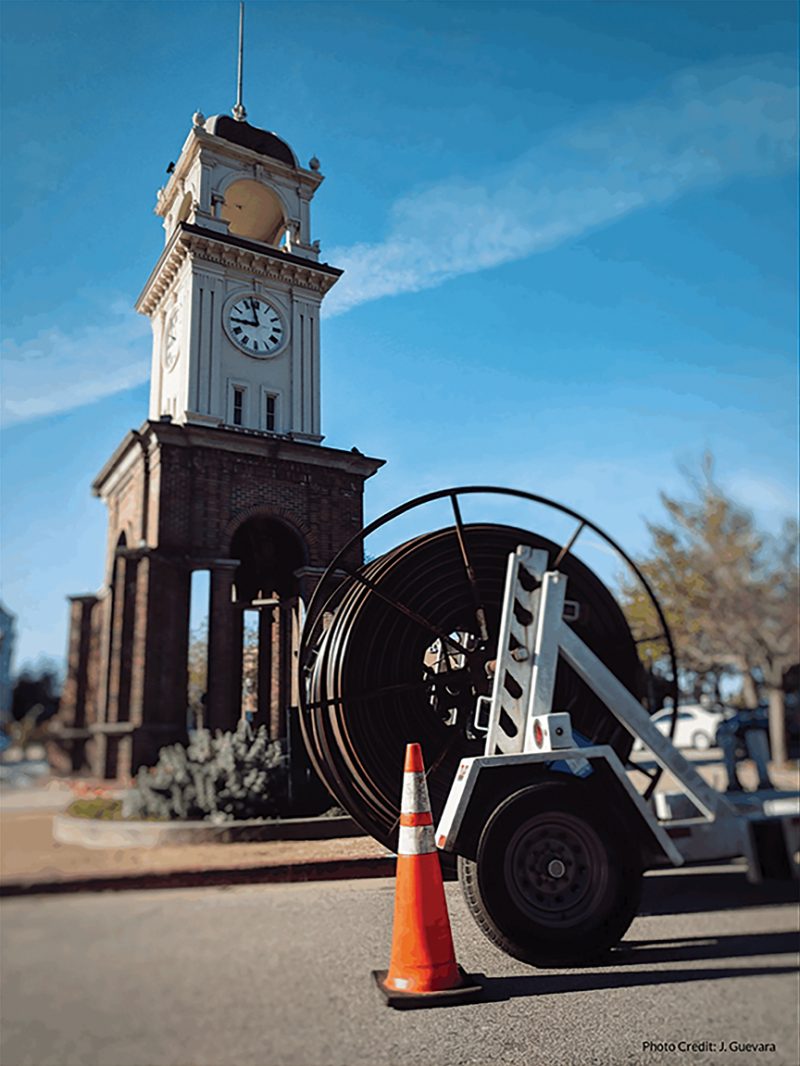 By Masha Zager
Broadband Communities Magazine
April 9, 2019 — Santa Cruz, CA
(Photo above: Cruzio deploys fiber in downtown Santa Cruz. Source: Broadband Communities Magazine.)
In August 2018, the competitive provider Cruzio Internet lit the first residential fiber customer in its home city of Santa Cruz. The launch of fiber services, with gigabit speeds for $49.95 per month, marked the end of a long road for Cruzio – and the beginning of a new story.
A family-run ISP, Cruzio has provided internet services since 1989 (pre–World Wide Web) to Santa Cruz, a city of 65,000 on the coast of central California. It also serves parts of the Bay Area. Most of its business consists of reselling DSL and providing fixed wireless service, though it connects some enterprise customers with dedicated fiber lines.
Several years ago, Cruzio approached the Santa Cruz city government and proposed a public-private partnership – the Santa Cruz Fiber Project – that would wire nearly the entire city with fiber. The city responded with interest, and in June 2015, the parties announced a partnership. Both agreed on the broad outline: The city would finance the network through revenue bonds and own it; Cruzio would engineer, build and operate it. The particulars, however, were elusive. After spending a long time trying to hammer out details, Cruzio and the city concluded that they could not arrive at a mutually beneficial agreement.
Along the way, Cruzio collaborated with the city and wireless equipment vendor Siklu to connect Siklu millimeter-wave radios to existing Cruzio fiber and deliver wireless connectivity to more than a dozen multiple-dwelling-unit (MDU) properties in Santa Cruz. The deployment, which also made connectivity available to several community anchor institutions, was completed in less than three months and went live in June 2016. "It gave them a great taste of that gigabit connectivity," says James Hackett, director of business operations and development at Cruzio.
Continue reading here: https://www.bbcmag.com/rural-broadband/cruzio-launches-ftth-in-santa-cruz
###