Companies
SellHound launches eBay version of their posting app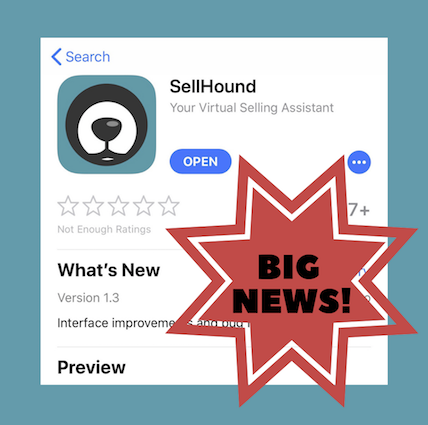 By Alicia Earle
SellHound Director of Marketing
March 1, 2019 — Santa Cruz, CA
We're bursting at the seams to share that the eBay version of the SellHound Posting App is finally live!
The app started out as just a big idea in late 2017, however February 14, 2019 marks a new era for the SellHound team as we've just launched our app in the Apple Store. The SellHound app makes selling on eBay as quick and simple as snapping a few photos of an item you want to sell. We create your entire listing for you, and once you approve it — it automatically posts to your eBay account. SellHound is your virtual selling assistant.
From mugs and video games to sneakers and sweaters, we're thrilled at the diversity of products people are posting. And, as an added treat for all of our users, we gift them 3 free listings every month. We cannot wait to watch our hound family continue to grow.
Click here to download the app onto your iPhone and start selling.
We have many more features in store as well. This is just the beginning of SellHound developing amazing technology to make re-use more mainstream.
To celebrate, we will share the stage on March 6 with Guy Kawasaki and Inboard Technology at the "Launch 2019" celebration at the Santa Cruz New Tech Meetup. Inboard will present their new product, and Kawasaki will release his 15th book, Wise Guy. Kawasaki will share some of his knowledge gained as a highly revered Silicon Valley tech guru.
We wouldn't be where we are today without the support of our technology and entrepreneurial friends in our hometown of Santa Cruz. We're thrilled to have been awarded a NEXTIE award by our local community for "Best Innovative New Business." We hope you will put on some fancy duds and join us on March 22, 2019 at the Rio Theater as we receive our award and hobnob with the other honorees and amazing supporters.
It's going to be a really big year for SellHound. Please download the app, sign up for our newsletter at SellHound.com and follow all the excitement on social media.
###
Tagged Santa Cruz New Tech Meetup, SellHound