Companies
The Future of Voice & AI: Alexa Mobile Team presents Tech Talk on March 5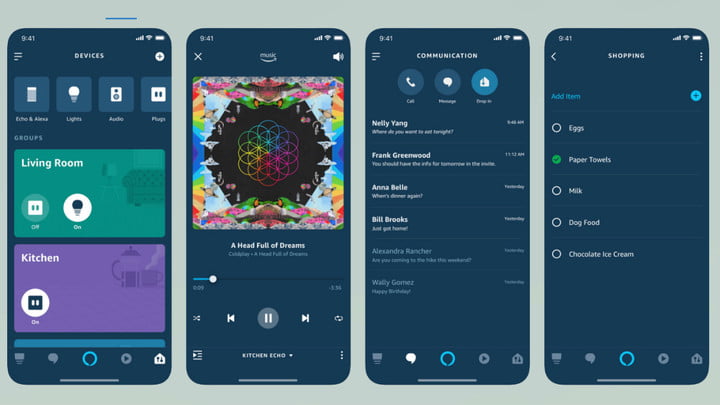 (Contributed)
February 19, 2019 — Santa Cruz, CA
(Image above: Amazon Alexa app allows you to set up your Alexa-enabled devices. Contributed.)
Learn what goes on behind the scenes in designing an engaging mobile Voice-AI first experience.
Voice technology is transforming our everyday experiences whether it's information access, managing schedules and taking care of routine tasks, media consumption, smart home control, contextual updates or order delivery while on the go, all have the potential to be delivered on demand with the help of a voice assistant.
With the next generation of users coming of age in this voice-driven world, the changes show no signs of stopping. As such, consumers have high expectations for what they expect from voice-driven technology. To address friction points with voice adoption, personalization becomes very important as it must provide a tailored experience for each user. Users want to feel like they're getting a personalized experience when they interact with technology, specifically voice.
Come join us for a Technical Talk session on March 5, 2019, 5:30pm–8:30pm presented by Alexa Mobile team and learn what goes on behind the scenes in designing an engaging mobile Voice-AI first experience. This talk offers a deep dive into how Voice-AI technology is poised to make a dramatic impact on the way people find, consume, and act on information in the years ahead.
We will have two tracks: ReactNative vs Native and Future of Voice-AI followed by a happy hour and networking session.
5:00PM-6:00PM:
Meet and Greet: Sign in, grab some appetizers and meet with current Alexa team members and recruiters!
6:00PM-6:45PM
Session 1: Moving from React Native to Native for Home Channel
Hear from current Amazonions Lingshuang Wu and Anirudh Balagopal about the challenges and benefits of Alexa Mobile's transition from React Native to Native.
6:45PM-7:30PM
Session 2: Personalization and Machine Learning: The Future of Voice and AI
Get some exciting insight on the future of Voice and AI from current Amazon Mobile developers Kevin Albert, Rohit Bajaj and Narek Tovmasyan.
7:30PM-8:00PM Networking:
Before wrapping up the night, get another opportunity to chat with Amazon team members/recruiters about the topics covered and see if Amazon could be a good fit for you.
Learn more here: https://alexamobiletechtalk.splashthat.com
###
Tagged Amazon