Companies
2018 at Cruzio: gigabit fiber, upgraded email, and Watsonville wifi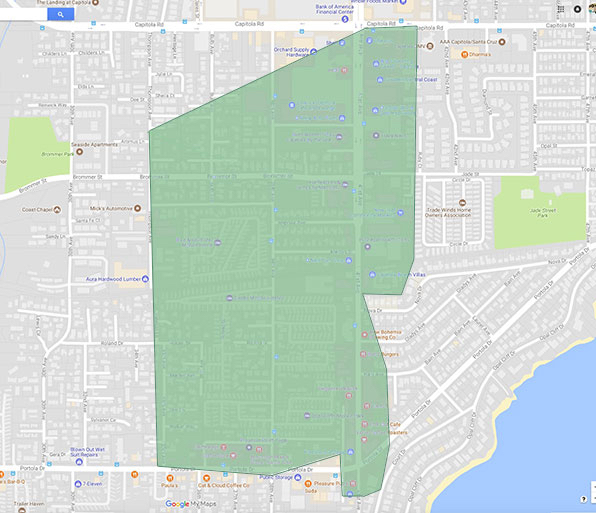 (Source: Santa Cruz Fiber blog)
January 22, 2019 — Santa Cruz, CA
2018 has come to a close, and as we do every year we wanted to take a look back at what an incredible year we had last year.
Of course our biggest achievement was completing our very first "fiberhood" in Downtown Santa Cruz, bringing Gigabit Fiber to hundreds of homes and businesses, but we've done much, much more on top of that. Come join us as we take a look back, and look ahead to 2019.
We Built Gigabit Fiber to Homes and Businesses in Downtown Santa Cruz
After years of development, construction, planning, and perseverance, we were proud to announce this year that our first fiber build in our downtown neighborhood is complete! On August 30th, we lit up our very first all-fiber customer in the El Rio mobile home park. Of course, we immediately ran a speed test and saw unbelievable speeds of 956.20 Mbps for downloading, and 942.49 Mbps for uploading.
Since then, we've installed dozens more Fiber users, and introduced them to the same kind of speeds, for only $49.95/month. And we're just getting started! Over the next few months we'll be hooking up the rest of the folks in our first "fiberhood." The first, we hope, of Cruzio's many Santa Cruz Fiber neighborhood projects. If you're living or working in downtown Santa Cruz right now, just let us know and we'll be happy to sign you up as soon as we can!
Our Fiber-Backed Wireless Service, Wireless Pro, Has Expanded Even Further
Continue reading here: https://santacruzfiber.com/blog/2018-at-cruzio-gigabit-fiber-upgraded-email-and-watsonville-wifi
###
Tagged Cruzio, Santa Cruz Fiber