Companies
TechCrunch: Inboard opens general availability of its premium electric scooter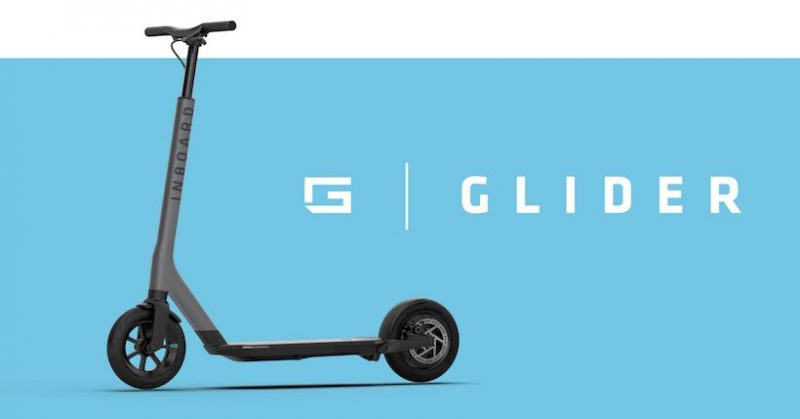 By Jonathan Shieber
TechCrunch
November 27, 2018 — Santa Cruz, CA
Inboard, the startup that sells a range of electric scooters and skateboards, has just opened sales of its first premium scooter — just in time for the holiday season.
The company has already sold 285 of the scooters in a private pre-sale, with 80 percent of the orders coming from the United States and 35 percent coming from inside California.
Best known for its M1 electric skateboard, the "Glider" electric scooter will become the second product in the Inboard suite.
Retailing for $999, the Glider scooter boasts a swappable battery and an integrated app that gives users information about their location while on the go, and provides traffic information and diagnostics and maintenance alerts, according to the company.
"The Glider is the confluence of hardware mastery, software expertise and our team's relentless ambition to provide safer and smarter urban transportation," said Inboard co-founder and chief executive, Ryan Evans. "Our goal is not only to release the most advanced e-scooter on the market, but to enter the space responsibly and lead with safety. Our hardware will be the most innovative on the market, but it is our software that truly separates the Glider from the competition – allowing riders a safer and more efficient journey, while providing a fun way to re-imagine your city."
Continue reading here: https://techcrunch.com/2018/11/19/inboard-opens-general-availability-of-its-premium-electric-scooter/amp/
###
Tagged Inboard Technology