Companies
Startup Sandbox to honor Founders Circle members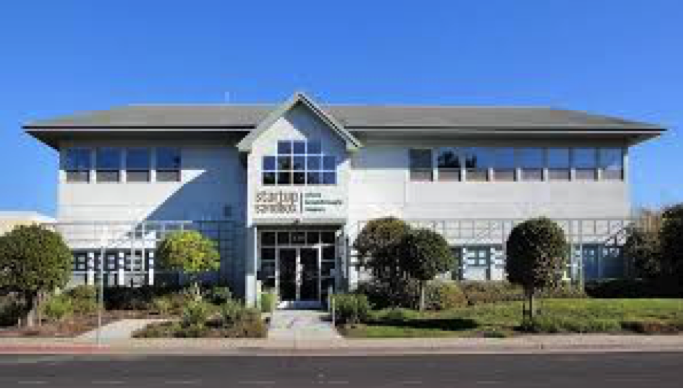 (Contributed)
November 13, 2018 — Santa Cruz, CA
UC Santa Cruz's CP/EVC Marlene Tromp will give keynote address with Mayor David Terrazas in attendance
Startup Sandbox, the first wet lab incubator for bioscience innovation and technology commercialization in Santa Cruz and Monterey counties, will be honoring their Founders Circle members with a plaque that will be placed in the organization's lobby at a private event on Thursday, December 6, 2018. Note: The event is by invitation only.
The keynote speaker will be Marlene Tromp, UC Santa Cruz provost and executive vice chancellor. Scott Brandt, UC Santa Cruz vice chancellor of research and assistant vice chancellor Mohamed Abousalem will also be in attendance, along with Santa Cruz Mayor David Terrazas and incoming Mayor Martine Watkins.
"Startup Sandbox brings together the depth of research from UCSC, entrepreneurs who license and develop technology for commercialization at Startup Sandbox, and Santa Cruz leadership, working together to support breakthroughs in precision medicine and more that will improve the health of people and the sustainability of our planet," said Michael Lund, Startup Sandbox's chief operating officer and chief financial officer. "The Founders Circle donations allows Startup Sandbox to create a sustainable and focused environment that enables our entrepreneurs to bring their research to a high level of commercial success."
"The Founders Circle members are represented by a stellar group of executives and community leaders who add years of entrepreneurial experience to the founding team of Startup Sandbox and will provide mentorship to the member companies," said Lou Pambianco, President of Startup Sandbox.
Originally founded by Lou Pambianco, president of Startup Sandbox and Judy Owen, chair of the board of directors in affiliation with UC Santa Cruz, Startup Sandbox's state-of-the-art 3,500-square-foot Bioscience Lab 1 and Bioscience Lab 2 offer startups an exceptional opportunity to access commercial-grade space in smaller increments, on an as-needed basis, making for greater customization and convenience at a low cost for each Startup Sandbox member.
In addition, Startup Sandbox offers its members conventional private office and co-working spaces. Dry lab and office space support a variety of disciplines including genomics, precision medicine, bio-informatics, nanopore technology, and environmental, electrical, and mechanical engineering.
Current Startup Sandbox members include:
Aeroasis – automated plug and plant smart home garden
Claret Bioscience – cancer genomics
CruzFoam – transforms chitin into structural foams
DeScent – a novel approach to control osmidrosis
Dimensional Bioceramics – bioceramic implants
Ellaboration – first detection system that recognizes emotions in text
Hipic – advanced drug sensing technology
Neurocarrus – first-in-class non-opioid pain treatment
Pinpoint Science – rapid point-of-care bioelectronics diagnosis
Prime Genomics – genome sequencing for cancer diagnosis
UNP – drug discovery system
Up RNA – siRNA synthesis
Zanskar Minerals – make remote mines sustainable and profitable
About Startup Sandbox
Startup Sandbox, Inc. is a UC Santa Cruz affiliated incubator for innovation and technology commercialization supporting entrepreneurs across a variety of sectors from UCSC, Santa Cruz County, Monterey County and the greater Bay Area in order to catalyze the growth and development of innovative companies. Startup Sandbox provides a dynamic entrepreneurial business environment to help early stage startups gain access to low-cost laboratory, office and shared space, resources, training, and networking opportunities that will move them onto the fast track to success in the commercialization of their respective technologies. Startup Sandbox opened its doors on August 1, 2017. For more information, visit www.startupsandbox.org.
###
Tagged Startup Sandbox, UC Santa Cruz