Featured
Susan Wojcicki, CEO of YouTube, UCSC alumna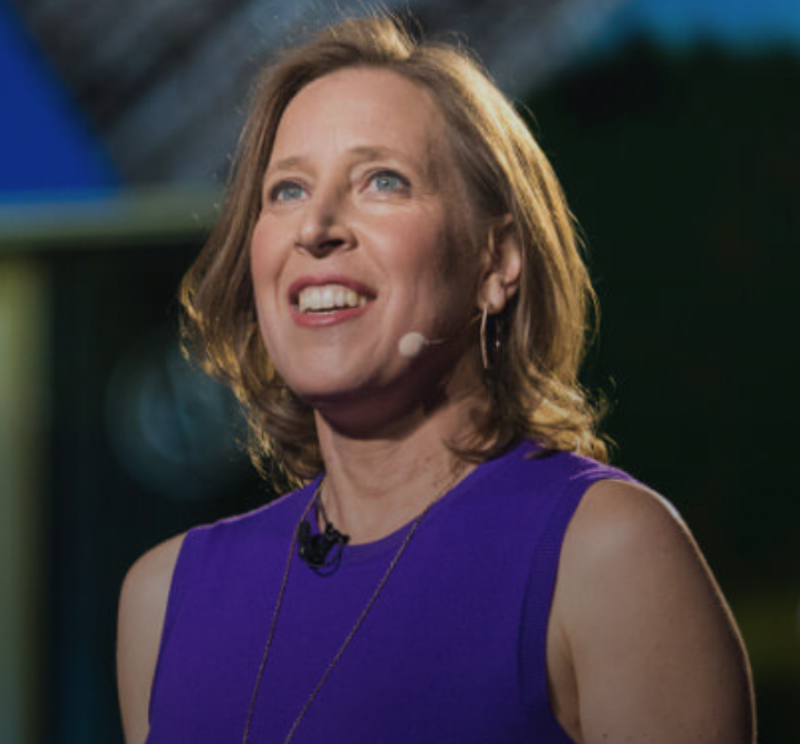 By Peggy Townsend
UC Santa Cruz
October 30, 2018 — Santa Cruz, CA
(Photo above: Susan Wojcicki delivering the keynote at YouTube's 2017 Brandcast event in New York, photo courtesy YouTube)
"What I learned (at UC Santa Cruz) was a lot of key economic principles and a lot of quantitative and analytical skills that I use every day at work." — Susan Wojcicki
In 1992, when Susan Wojcicki landed in an upper-division finance course taught by UC Santa Cruz Distinguished Professor of Economics Dan Friedman, she found herself near the bottom of the class.
"She didn't have the math," he continued, "the economics."
"She was smart, but she didn't have the background, the technical chops," said Friedman of the woman who would go on to become CEO of the media giant YouTube and be ranked No. 6 on Forbes's 2017 list of "The World's 100 Most Powerful Women."
It's a memory that draws a quick chuckle from Wojcicki, 50, who arrived at UC Santa Cruz with a degree from Harvard University in history and literature.
By the end of the quarter, however, Friedman remembers, Wojcicki (M.S. '93, applied economics) had moved to near the top of the group.
"When I came to UC Santa Cruz, I didn't know much about economics, but I was able to jump in and learn the material," says Wojcicki at YouTube's San Bruno headquarters. "Running a tech company is a lot like that. You have to be willing to always be learning and asking questions and thinking critically. "You have to be willing to accept you don't have all the answers and be learning every single day." Relaxed and personable, Wojcicki talks about success, about what drives her, and about bringing more women into the world of high tech. She touches on the challenges facing her company, one of her mostdifficult moments, and explains how her upbringing helped her and her two sisters—one sibling, Janet Wojcicki, is an associate professor of pediatrics and epidemiology at UC San Francisco, and the other, Anne Wojcicki, is cofounder and CEO of the genetics-testing company 23andMe—become strong, confident women.
Continue reading article here: https://magazine.ucsc.edu/2018/10/tuned-in/
###
Tagged UC Santa Cruz