Companies
Anja Hamilton joins Plantronics as Executive Vice President and Chief Human Resources Officer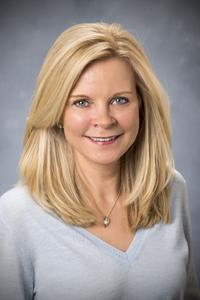 (Contributed)
September 20, 2018 — Santa Cruz, CA
(Photo above: Anja Hamilton has joined Plantronics as Executive Vice President and Chief Human Resources Officer)
Former Chief People Officer of Integrated Device Technology Joins Company to Lead Cultural Transformation for Combined Plantronics and Polycom
Plantronics has announced Anja Hamilton has joined as Executive Vice President and Chief Human Resources Officer. Hamilton brings expertise in change management and creating teams aligned to business objectives as Plantronics continues to integrate with Polycom.
Hamilton brings more than 20 years of human resources (HR) experience spanning the semiconductor, e-commerce and entertainment industries. Hamilton joins Plantronics following her role as Chief People Officer at Integrated Device Technology, Inc. (IDT) where she enhanced team performance by building an agile workforce and a culture of continuous growth and learning. Prior to IDT, she held HR leadership roles at Atmel Corporation, eBay Inc., Electronic Arts Inc. and several start-up companies.
Joe Burton, President and CEO of Plantronics, said: "I am excited to welcome Anja to our team as we extend our leadership in providing communications experiences. Our people and their innovations are the heart of our solutions, so Anja's track record of aligning people with priorities, creating engaging environments where employees perform at their best and establishing a culture of continuous learning is a critical addition to our future success."
Anja Hamilton, Plantronics Executive Vice President and Chief Human Resources Officer, said: "I look forward to the opportunity to create a thriving culture in support of our business growth and success during this exciting time."
Along with leading the human resources and people management functions, she joins the executive leadership team to drive the company's business strategy to compete and win in the Unified Communications market.
###
Tagged Plantronics