Companies
Scenes from Forbes AgTech Summit 2018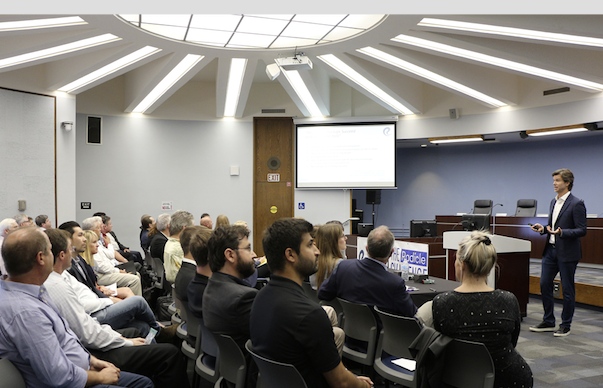 By Jan Janes
Special to Santa Cruz Tech Beat
July 2, 2018 — Salinas, CA
(All photos by Jan Janes Media)
Here are some scenes from the Forbes AgTech Summit held in Salinas last week.
(Photo above: Radicle Growth CEO and managing partner Kirk Haney introduced the framework of the Radicle Challenge, a joint effort with Western Growers Association, and the four presenters: Augean Robotics, FruitSpec, Ganaz and GroGuru.)
###
Jan Janes, Communications Director, Web Publisher, Television & Radio Producer, Photojournalist, Social Media Architect, can be reached on LinkedIn.
###
If you wish to republish this article, please follow our Terms of Use.
###
Tagged agtech, Forbes, Salinas, Western Growers