Companies
Q&A: Lissa Daniels, VP, Demand Generation, Marketing Operations and Analytics, Looker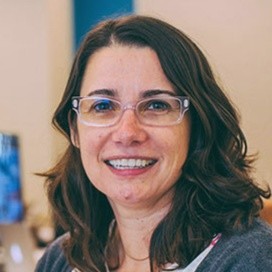 By Rohan Jagan
Martechseries
March 20, 2018 — Santa Cruz, CA
(Photo above: Lissa Daniels is VP of Demand Generation, Marketing Operations and Analytics at Looker. Source: LinkedIn)
"Technology is going to help us all get more personal. Data, behavioral intent and AI can help us all make the experience more personal for our leads and customers."
Tell us a little bit about your role at Looker?
LD: I head up the team that fills and optimizes the marketing lead funnel. Our first goal is to feed our sales development team with the highest quality leads possible. Those leads need to turn into happy customers. We spend our time testing and trying all that we can. Then we spend a good bit of time analyzing to see if the leads do what we want.
RJ: What draws you to the MarTech Conference?
LD: It is the best martech conference in the area. It is where marketers who think technology, data and feeding sales team can come together and talk to each other and more than one vendor.
RJ: Which sessions at the Martech Conference would you recommend to and Why?
LD: ''From Data to Impact: How Red Hat Marketing Decides the Next Best Action", looks very interesting. I love getting frameworks for how to choose the next best thing to do. Ultimately my intuition is what usually tells me what to do, but I train my intuition with data. Data can usually only answer one question at a time, and deciding what to do next is rarely a single question and answer. So, intuition and the human brain is best at balancing all the elements and weighing needs and possible outcomes.
"How to Manage GDPR and Legal Hurdles that Stall and Kill Your Martech Strategy" looks like an important session to go to because, well, we need to treat our prospects and customers with respect.
RJ: What is the one piece of advice you have for B2B marketers in 2018?
LD: Keep testing and trying new stuff and retry the stuff you tried a few years back. The market is always changing, your product is always changing, never give up.
Continue reading here: https://martechseries.com/mts-insights/interviews/interview-lissa-daniels-vp-demand-generation-marketing-operations-analytics-looker/
###
Tagged Looker