Companies
Resident agtech startups at Western Growers Center for Innovation & Technology are making news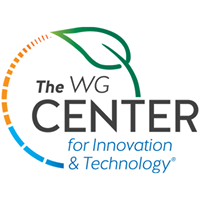 By Sara Isenberg
Founder, Publisher, Editor-in-Chief, Santa Cruz Tech Beat
March 9, 2018 — Santa Cruz, CA
Last week we published Boost Biomes Launches With $2.05M Seed Funding to Develop Microbiome-Based Products. Despite that being big news, most of you have never heard of Boost Biomes before. That's probably because their connection to our Central Coast tech ecosystem is that they are a resident startup at Western Growers Center for Innovation & Technology (WG-CIT), an agtech-focused business incubator in Salinas.
This week, we are sharing news from four other startups currently in residence at WG-CIT. We will continue to feature more of WG-CIT's startups and activities in the future.
Concentric Power
Concentric Power, a provider of high-efficiency energy modules for onsite refrigeration and electric power generation, recently launched a $100 million financing program for cogeneration and microgrid projects. Read Power Magazine's article, listen to a podcast with Concentric Power's founder and CEO, Brian Curtis. And, read the press release.

HarvestPort
HarvestPort is a shared economy marketplace benefiting specialty crop farmers in California. HarvestPort was featured on PBS Success Files, hosted by Rob Lowe. Watch the vdeo segment below. And, learn how HarvestPort first got started with a shared economy business model for equipment in this HarvestPort commercial.

Augean Robotics
Fast Company featured Augean's robotic wheelbarrow in This Robotic Wheelbarrow Will Follow Farmworkers As They Pick Berries. Watch the wheelbarrow in action:

Waterbit
WaterBit is a precision irrigation company. Their recent partnership with AT&T was detailed in Forbes, Global NewsWire, and the Silicon Valley Business Journal. Learn more about WaterBit's in this video:

###
The information above is from WG-CIT.
###
Tagged agtech, Salinas, Western Growers