Featured
Naval Postgraduate School's Seed Program selects first group of projects for full funding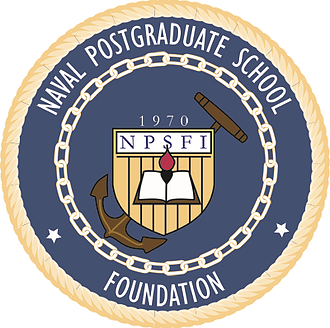 (Contributed)
February 1, 2018 — Monterey, CA
VC Funding Model Fuels Military Research
Five research projects at the Naval Postgraduate School (NPS) are receiving full funding to implement improvements in the Department of Defense. The Defense Innovation Fund Seed Program gave $270,000 to fund the first quarter of research for projects that address national security issues, like computer code to trick hackers, software to allow troops to communicate without cellular equipment, and more.
The Seed Program exists to provide initial capital for research that improves national security and war-fighting capabilities through a competitive, venture capitalist funding model:
Phase One: Open call for research proposals
Phase Two: Selected projects receive $10,000 each to develop a detailed plan
Phase Three: Selected projects receive full funding to complete research
Fusing venture capitalist business practices with government programs may seem like an unlikely match — for good reason. The Defense Innovation Fund's Seed Program is the first of its kind. Started in 2016, the program allows NPS students to partner with professors to turn ideas into action. These ideas often originate from deployments and boots-on-the-ground experience that only military members possess. With these students' unique perspectives, the research that develops from this program has immediate impact in the Department of Defense.
"This program has created a pipeline full of projects at various phases of completion that otherwise might never have been developed," says Tim Callaham, executive director of the NPS Foundation. "By giving initial capital to bring these projects to phase three, ideas from some of our nation's brightest service members and civilians are transformed into tangible differences in the Department of Defense."
Here are the five finalists and the Seed Program's first set of phase three projects:
Cyber Defense: The Department of Defense (DoD) is victim to cyber attacks, and enemies repeatedly steal top-secret information. This research team is creating code to run "active honeypots." These interactive decoys trick hackers away from their intended target while collecting valuable information about the attack. Led by Dr. Neil C. Rowe, professor of computer science.
Infrastructure-less Environments: Troops often depend on satellite and cellular communication for safe, successful operations. Too often, this type of communication is compromised or unavailable due to cyber attacks, remote or harsh environments, or the limitations of expensive, heavy equipment. This research team is developing algorithms and software that allow troops to communicate without cellular or satellite equipment. Led by Dr. Gurminder Singh, professor of computer science and director of the Center for the Study of Mobile Devices and Communications.
Defense Acquisition Case Study Development: There are currently no case studies on defense acquisition processes in the U.S. This research team is creating case studies to support classroom learning and policy development for both Department of Defense (DoD) leadership and NPS students. Led by retired Army Col. Ray Jones, lecturer with the Graduate School for Business and Public Policy.
Leadership: Case studies are valuable learning tools, but rarely used in military education. This research team is creating case studies tailored directly to NPS students to improve learning and transform their leadership styles in future deployments. Led by Dr. Mie Augier, associate professor; Nick Dew, associate professor of strategic      management; Jerry Guo, research associate.
Big Data Analytics Platform: The Department of Defense (DoD) lacks a proper tool to analyze large amounts of data from multiple sources. This research team is building a data analysis prototype that is dynamic, user-friendly and provides a consistent interface to explore and visualize data from many sources. Led by Arijit Das, research associate
The Seed Program is continuing to fuel more innovative research each year, and there are more projects seeking full funding. To learn more, visit npsfoundation.org/defense-innovation-fund.
ABOUT THE NAVAL POSTGRADUATE SCHOOL FOUNDATION
Founded in 1970, the Naval Postgraduate School Foundation supports the Naval Postgraduate School (NPS) by raising and disbursing private funds to provide a margin of excellence to the university. The Foundation's support takes many forms, including student and faculty awards for excellence, recreational clubs, institutional advancement, and funding innovation defense research. The NPS Foundation is responsible for facilitating community involvement to bridge the divide between the local Monterey community and the active-duty military community at the Naval Postgraduate School. For more information, visit www.npsfoundation.org.
###
Tagged Naval Postgraduate School