Companies
Q&A: Alireza Chavosh on what makes Startup Sandbox unique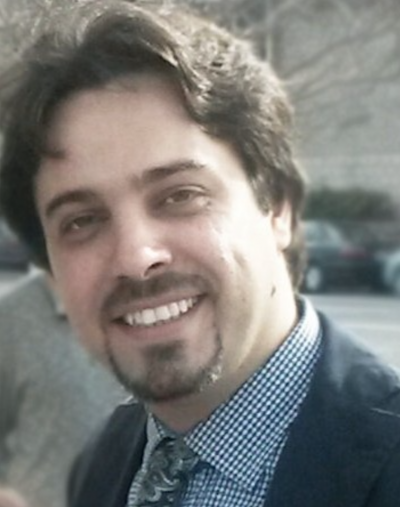 By Sara Isenberg
Founder, Publisher, Editor-in-Chief, Santa Cruz Tech Beat
November 21, 2017 — Santa Cruz, CA
(Photo above: Alireza Chavosh is the Director of Startup Sandbox, a UCSC and QB3 affiliated incubator for innovation and technology commercialization supporting entrepreneurs across a variety of sectors from UCSC.)
Startup Sandbox, a new biotechnology incubator affiliated with UC Santa Cruz, opened its doors last August on the Westside of Santa Cruz. After publishing Startup Sandbox to enhance Santa Cruz's biotech competitiveness (10/5/17), I was curious to learn more about Alireza Chavosh, the incubator's new director so I reached out to learn more about him and the organization he directs.
SCTB: What is Startup Sandbox?
AC: Startup Sandbox, Inc. is a UCSC and QB3 affiliated incubator for innovation and technology commercialization supporting entrepreneurs across a variety of sectors from the Santa Cruz County and the greater San Francisco Bay area in order to catalyze the growth and development of innovative companies. Startup Sandbox provides a dynamic entrepreneurial business environment to help early stage startups gain access to low-cost laboratory, office and shared space, resources, training, and networking opportunities that will move them onto the fast track to success in the commercialization of their technologies.
SCTB: What makes it unique?
AC: Startup Sandbox is unique for the Santa Cruz area — a combination of "wet lab" and more conventional private office, cubicles and co-working space. The wet lab will allow startup companies looking for laboratory benches, chemical fume hoods and cell culture facilities to rent commercial grade space in small increments, as needed that can be adjusted to meet their changing needs. Researchers will also have access to key pieces of affordable equipment for R&D off campus, such as -80° and -20° C freezers, autoclave, centrifuge, microscopes, and incubators. Sandbox will also house a Biosafety Level 2 (BSL-2) tissue culture facility for researchers to perform cell- and tissue- based work. The tissue culture operation is isolated from the wet lab to reduce the risk of contamination of cell cultures and random exposure to biohazards. Dry office space including walled offices, cubicles and open space desks will accommodate companies working in the wet-lab and will also support technologies including bioinformatics, engineering, computer science and other disciplines. Moreover, the strong Silicon Valley experience of the Sandbox's founders Lou Pambianco and Judy Owen and their involvement in Angels by the Sea provides great business expertise and a valuable network of business professionals that supports Startup Sandbox and our startups in various ways.
SCTB:  It takes a financial commitment to build out such a space. How is Startup Sandbox supported and funded?

AC: The UCSC office of Industry Alliances and Technology Commercialization secured $2.2 million of state funds from a program authorized by Assembly Bill 2664, the Innovation and Entrepreneurship (I&E) Expansion, under the direction of Assistant Vice Chancellor Dr. Mohamed Abousalem. Startup Sandbox complies with and is authorized by AB 2664, the I&E Expansion and was awarded $700K to stand up a wet lab and create programs for entrepreneurs.
Startup Sandbox has benefited from numerous donations of lab and office furnishings, as well as many hours of pro-bono support from QB3 staff at UCSC, and O'Melveny & Myers law firm. Additional funding is being sought through different sources such as government and foundation grants, corporate sponsorships, and donations.
SCTB:  When/how did you get involved and what is your role? 
I joined the original Startup Sandbox team of three UCSC staff including Dr. Ann Pace, Bari Holm Nazario, and Lilia Sandoval in February 2017 after being interviewed by them for this position. As director, my role is to ensure the success of the UCSC commitment to support technology entrepreneurship and economic development by facilitating technology commercialization and stimulating entrepreneurship and economic development in the region through an off-campus incubator program. I develop vision, mission and strategic plans with the Startup Sandbox Board of Directors and ensure that the programs and services offered by the Startup Sandbox contribute to UCSC's and Sandbox's mission.
On a day to day basis, I communicate and work with the stakeholders, design and develop strategic partnership programs with the Sandbox founders, evaluate startups and their technologies and manage admittance of new clients along with Sandbox's founders, design, implement and manage mentoring, networking programs and pitch competitions, develop and implement policies with Sandbox team and ensure strong program execution, assist with community engagements, evaluate and seek potential funding sources and write grants, participate in capital structuring and fundraising efforts with Sandbox's founders to grow and diversify a sustainable funding base, manage contracts and relationships, conduct market research, and serve as a regular speaker at different events, conferences and programs. Overall, I run the incubator and its programs and services and oversee the performance of the entity to ensure high levels of delivery. I prepare and submit quarterly reports to the UCSC Office of Industry Alliances and Technology Commercialization.
SCTB: What is your background, and connection to UCSC before joining Startup Sandbox?
AC: I earned my Ph.D. in Technology Management & Commercialization with a focus on Consumer Electronics and Telecommunications technologies, a Master of Business Administration (MBA) with a focus on marketing, and a B.Sc. in Electrical Engineering. I've worked as a Biomedical, Electrical and Sales Engineer in different biomedical and electronics manufacturing companies.
After finishing my Ph.D., I served 18 months as a Postdoctoral Scholar employee at the Jack Baskin School of Engineering at UCSC. I've been serving as an adjunct faculty at the Rochester Institute of Technology, New York prior to joining Startup Sandbox.
SCTB: What is Startup Sandbox looking for in order for a startup to become a member of its community?
AC: We encourage new or early stage businesses to apply to our incubator. We require that startups submit an executive summary or a business plan. We evaluate startups' technologies and business plans and identify their lab and equipment needs. In our screening process, we look for a good match between Sandbox's mission and the startups' business plan.
Whether entrepreneurs already have IP or just an idea, they are welcome to apply to our program. We support startups at their early stage of development including ideation and proof of concept. We take no equity and no intellectual property to be in our program. The minimum contract length is 3 months.
SCTB: Please describe the actual startups that are currently occupying space. Aside from space, how is Startup Sandbox supporting them? How long can a startup stay before you ask them to move along?
AC: We already have 4 startups plus a research team from Prof. David Deamer's lab that have joined our space. Prime Genomics is developing non-invasive platforms for cancer diagnosis, Cruz Foam is developing biodegradable and sustainable foams out of shrimp-shell waste for surfboards as an alternative to polyurethane and polystyrene foams, Santa Cruz Waveworks provides real-time wave data solutions and a proprietary technology that monitors and reports wave energy data, and Pinpoint Science is developing the first of a new generation of instant bioelectronic diagnostics for detection, diagnosis and surveillance of infectious disease. We have interviewed another four life science startups that will join us by the end of the year.
In addition to offering a unique combination of space in Santa Cruz, Sandbox will also offer mentorship programs, networking, and investment opportunities as well as free legal services to startups by O'Melveny & Myers law firm. The maximum length of residence for each startup is 18 months.
SCTB: What else would you like the UCSC and Santa Cruz community to know about Startup Sandbox?
AC: We are very excited to have the opportunity to facilitate commercialization of the intellectual property developed by the UCSC Faculty, Postdocs and students in Sandbox. We are not only supporting entrepreneurs who are just beginning their venture, but also those who have already started their venture and need to grow. We aim to promote economic development in underrepresented and disadvantaged communities throughout Santa Cruz County. It is our desire to support startups that intend to remain in Santa Cruz and assist them to become drivers of economic growth in the community and enhance Santa Cruz's competitiveness.
SCTB: Any plans for an open house?
AC: We have a monthly "Play in the Sandbox" event on the first Thursday of each month from 4-5:30 PM in which entrepreneurs and guest experts from Sandbox and the community can meet, share ideas and enjoy great food and drinks. Our next play in the Sandbox event is on Dec 7, 2017. We will have an open house next year that we will announce on our website.
###
If you wish to republish this article, please follow our Terms of Use.
###
Tagged genomics, Startup Sandbox, UC Santa Cruz