Companies
Six AgTech Co's Selected to Compete for Up To $250K Equity Investment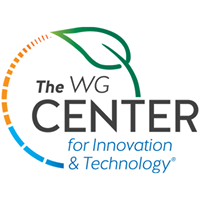 (Contributed)
October 25, 2017 — Salinas, CA
[Editor's note: While Western Growers is based in Irvine and S2G is based in Chicago, The Western Growers Center for Innovation & Technology is based in Salinas. The startups named below will have the option of offices in the center in Salinas.]
Western Growers and S2G Ventures have selected the six finalists who will be competing in AgSharks™ for equity investments totaling up to $250,000 to support the development and growth of their businesses, as well as for acreage to pilot their technologies. These start-up companies will pitch their ideas to a panel of AgSharks who will decide on the spot whether and how much to invest. The entrepreneurs must then accept the offer, negotiate or decline. This live event will take place on Tuesday, October 31, 2017, during the Western Growers Annual Meeting in Las Vegas, Nevada.
The following are the six start-up companies—who are all developing technology to help solve agriculture's most pressing challenges—selected to compete in the AgSharks event:
Additionally, Western Growers and S2G Ventures collaboratively selected a panel of judges comprised of leaders and pioneers from the agriculture, technology and business industries. The six judges who will be offering feedback, equity investment offers, acreage for use in pilot programs or a combination of the three are as follows:
Edwin Camp, President at D.M. Camp & Sons,
Sanjeev Krishnan, Managing Director and CIO at S2G Ventures
Ryan Talley, Farm Manager and Co-Owner at Talley farms
Chuck Templeton, Managing Director at S2G Ventures
Matthew Walker, Principal at S2G Ventures
Rob Yraceburu, President at Wonderful Orchards LLC
The event will be moderated by Vic Smith, president and CEO at JV Smith Companies. For more information on the AgSharks competition, visit the Western Growers 2017 Annual Meeting website.
###
Tagged agtech, Salinas, Western Growers