Companies
Santa Cruz Chamber of Commerce to honor community leaders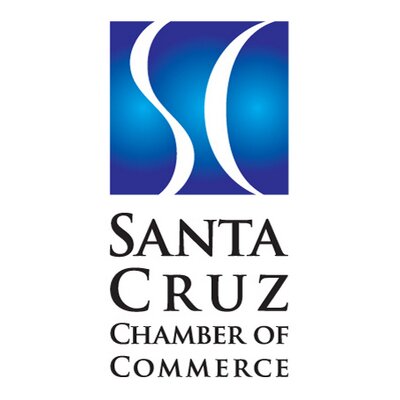 (Contributed)
August 29, 2017 — Santa Cruz. CA
Honorees include Plantronics, Nina Simon, Lance Linares and others
The Santa Cruz Area Chamber of Commerce is pleased to announce that it will honor Lance Linares, René Schlaepfer, Nina Simon, Plantronics, and Second Harvest Food Bank for their achievements and contributions to the people and communities of Santa Cruz County.
"In Santa Cruz County we have so many wonderful community leaders that it was a difficult challenge for the Chamber selection committee," said Chamber CEO, Casey Beyer. "This year's award honorees stand above the crowd for their significant contributions to the social, economic, and philanthropic fabric that makes the Santa Cruz area the unique place that we call home. It is with distinct pleasure that we honor these leaders and organizations."
The public is invited to attend the Gala Awards Recognition Dinner, October 26, 2017, honoring the following:
Woman of the Year: Nina Simon, Executive Director, Museum of Art History
Where other people see dormant space, Nina sees potential community centers. In the past six years, she has worked with partners across Santa Cruz County to reinvigorate a museum, a cemetery, an office building, and a vacant plaza, turning them into vibrant places that bring diverse people together through art and history.
Nina Simon has led the Museum of Art & History (MAH) for the past six years. Early in her tenure, she led an institutional turnaround at the MAH, which included tripling attendance, diversifying participants, increasing community partnerships, and expanding programs and exhibitions throughout Santa Cruz County. More recently, she led the $5M redevelopment of Abbott Square into a vibrant community plaza incorporating art, history, food, performances, and ongoing family-friendly activities.
Man of the Year:  Rene Schlaepfer, Lead Pastor, Twin Lakes Church
René Schlaepfer has been the lead pastor at Twin Lakes Church in Aptos since 1993 and has seen the church through a period of revitalization that included both on-campus improvements, including the building of a new children's building and outreach in the Santa Cruz community. He is the author of seven books and speaks at conferences throughout America, Mexico and Africa, leads mission trips around the world and makes his ministry accessible via podcasts, Facebook live and video sermons.
Twin Lakes Church opens its doors to many organizations to use their facilities for community events. Under Rene's leadership Twin Lakes Church has donated over 8 million pounds of food to Second Harvest Food Bank over the last 8 years. Schlaepfer himself has been active with Second Harvest Food Bank serving for two years as co-chair for the Holiday Food Drive. Rene has also served with the Sheriff's office and makes every effort to reach into the community personally and leads the church to do the same.
Business of the Year:  Plantronics
Plantronics is an audio pioneer and a global leader in the communications industry. They create intelligent and adaptive solutions that support their customers' most important needs: experiencing and facilitating simple and clear communications while enjoying distraction-free environments. Their vision is to enable a world for their customers where they can listen, communicate, dream and create, wherever they are.
Plantronics has been a part of the Santa Cruz community for more than 50 years. They are deeply committed to the area and the people who live and work here and they've made it a priority to ensure that they are giving back in ways that make a meaningful contribution and sustainable impact. Integrity is and has always been a significant part of both their culture and the way they conduct business. Their people possess unique knowledge that is critical to their success. They encourage open and frank discussion of issues and welcome a diversity of viewpoints.
Organization of the Year:  Second Harvest Food Bank
Each month Second Harvest helps to feed approximately 55,000 people in Santa Cruz County.  Their vision is a community where no one's life opportunities are limited by hunger, malnutrition, or diet-related disease with a mission to end hunger and malnutrition by educating and involving the community. As California's first food bank, and the nation's second, Second Harvest is one of the nation's healthiest food banks, distributing millions of pounds of fresh produce and healthy pantry items annually.  Currently, over 63% of all foods distributed in the community are fresh fruits and vegetables, many of them grown right here in the Pajaro Valley.
Second Harvest provides over $10 million dollars of food a year through a countywide network of 200 food pantries, soup kitchens, senior and community centers, shelters, nutrition program sites, and schools. They partner with over 100 local nonprofits county-wide, providing the food they need to support their clients at no cost, working together to make Santa Cruz County a healthier community for all.
Lifetime Achievement Award:  Lance Linares, Community Foundation Santa Cruz County
Lance became only the second chief executive at the Community Foundation, when he took the post in 1995. Since then, he has led the growth of the Community Foundation's total assets from $6 million to more than $120 million today. Lance spearheaded the capital campaign that raised $9.2 million to build the Jack & Peggy Baskin Center for Philanthropy, a permanent home for local giving in the county.
Under Lance's leadership the Community Foundation has partnered with local businesses, government, education and nonprofit partners on the launch of the Healthy Kids Initiative and the Monterey Bay Internship Portal to connect local businesses with college-aged interns and other activities to promote social good. He championed, with the board, the creation of a mechanism for impact or mission-based investing that has expanded the boundaries of local philanthropy by allowing the Community Foundation to use its endowment to make secure loans to organizations like Opportunity Fund that in turn support small businesses.
Event Details
Where: Cocoanut Grove Ballroom
When: Thursday, October 26, 2017, 5:30 pm — 9:00 pm
What: Community Recognition Awards Gala
Who: Lance Linares, Rene Schlaepfer, Nina Simon, Plantronics, and Second Harvest Food Bank
Why: Award Winners' Contributions to the Santa Cruz County Community
More Information on the Gala is available at http://www.santacruzchamber.org/recognition-awards-gala.html
###
Tagged Community Foundation Santa Cruz County, Nina Simon, Plantronics