Featured
Nina Simon on Abbott Square: Not your typical museum expansion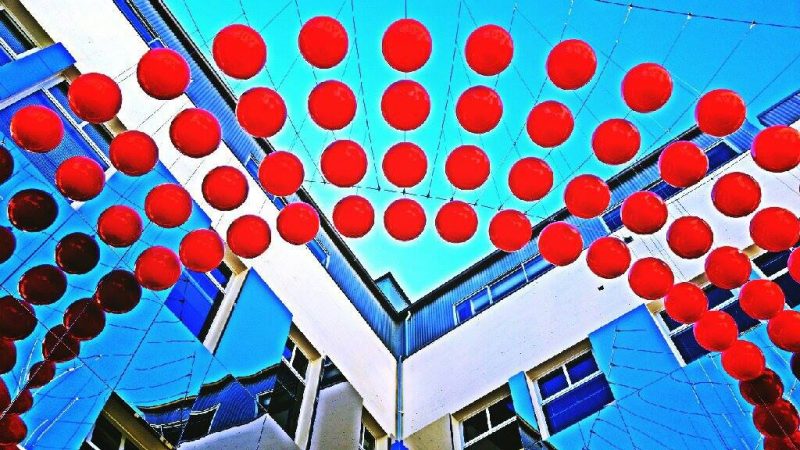 Sara Isenberg
Founder, Publisher, Editor-in-Chief, Santa Cruz Tech Beat
June 22, 2017  — Santa Cruz, CA
(Photo source: Abbott Square Facebook Page.)
[Note: It's not tech but from time to time we publish community-oriented news that has an impact on the lives of those of us in the local tech/business ecosystem.]
Taking the museum outside
You may know Nina Simon as the Executive Director of the Santa Cruz Museum of Art and History. She's also the  author of two books, a prolific blogger, an eloquent speaker, and the consummate geek. Simon has been sharing a series of blog posts leading up to the opening of Abbott Square in Santa Cruz. Her insights into the process of giving birth to Abbott Square contain wisdom that can be of value to any leader of a startup or established organization.
Simon started the Series last March:

My organization, the Santa Cruz Museum of Art & History (MAH), is in the home stretch of a major expansion project. Over the next two months, as we head towards opening, I want to share some of the stories of this project and the process behind it.

This is not your typical museum expansion. When the construction is complete, we will have added zero square feet of gallery space. No new classrooms. Not an ounce of storage space, office space, nor exhibit prep space.

Instead, we're spending five million dollars to take our museum outside. We're transforming an underutilized downtown plaza next to the MAH, Abbott Square, into a creative town square. We're gutting an adjacent office building to host a new public market with five mini-restaurants and two bars. We're planting gardens, painting murals, chalking out performance stages, and hanging market lights. The goal is for Abbott Square to become a new creative heart of our county, a town square that brings together art, history, food, play, and community.
How to birth a public square
Additional Links:
###
Tagged Nina Simon