Featured
What does a great distributed digital museum experience look like?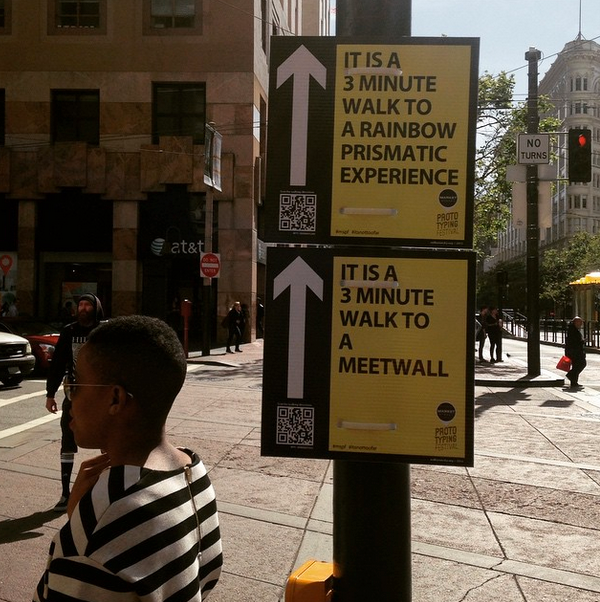 By Nina Simon
Executive Director, Santa Cruz Museum of Art and History (MAH)
October 27, 2016 — Santa Cruz, CA
[Editor's note: Santa Cruz Tech Beat published an article about Nina Simon's book, The Art of Relevance, 7/22/16.]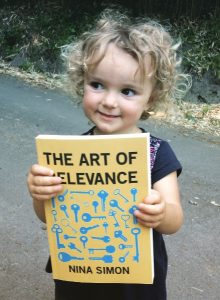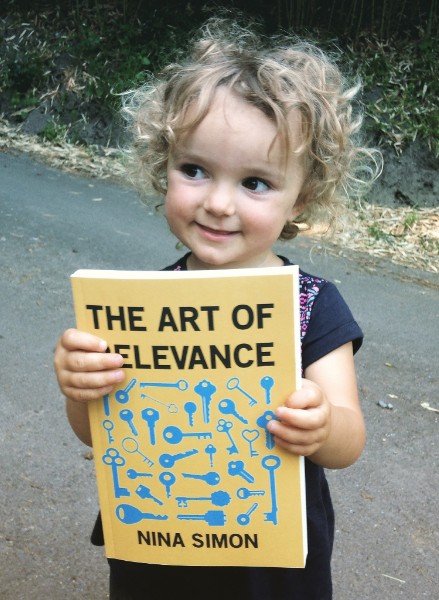 Museum technology nerds: this post is for you.
I've been thinking recently about distributed content experiences–ways for people to interact with museum content (art, history, science, etc.) as they make their way through the world outside the museum. There are a zillion apps for making your own tours, podcasts, maps, or QR code-infested games… but none of them are great.
Distributed mobile content experiences seem to suffer from two basic problems:
Underwhelming entry points. It's extremely hard to get people to download a new app. Where and when does an institution ask you to do so? At the museum? At the historic site? While walking down the street? The impulse to download an app is driven by curiosity or an urgent perceived need. While museums may cultivate curiosity, they rarely offer sufficiently clear, urgent use cases to encourage you to go through the drudgery of downloading an app.
Unlikely reentry points. Once you download an app, are you really going to remember to (re)open it to find an interesting historical fact tagged to your geolocation? Are you going to use it to scan for public art near you? Most of these apps seem so niche, so useless for anything other than accessing semi-interesting content in a clunky interface, that they end up languishing in the Siberian outback of your phone.
In contrast, successful distributed projects seem to have one of two characteristics:
Compelling and/or versatile mobile experience. What do we use our phones for most? Communicating, playing, exploring. Quality content experiences tend to piggyback on massive social media platforms apps that are already well-used (i.e. facebook) or create very compelling whole worlds unto themselves (i.e. Pokemon Go).
Prominent real world presence. One of the simplest, effective distributed projects I've seen recently is Walk [Your City]. It's a system for creating signs, zip-tied to existing traffic/lightpoles, that direct people to points of interest, special experiences, and surprising encounters. Some cities use them for straightforward wayfinding, but in many towns, the signs have a whimsical or poetic nature. It's amazing how much impact simple signs can have. I'd choose repeated physical presence over a fancy digital interface any day.
Thinking about these two characteristics, here are some highly speculative ideas and questions…
Continue reading article here: http://museumtwo.blogspot.com/2016/10/what-does-great-distributed-mobile.html
But wait, there's more!
Santa Cruz Museum of Art & History (MAH) executive director and Museum 2.0 blogger Nina Simon recently visited the Minnesota History Center to share from her new book The Art of Relevance, on how organizations and institutions can stay valuable, open and relevant.
Watch: Nina Simon speak about The Art of Relevance
###
Tagged Museum 2.0, Nina Simon