Companies
Watch: Former head of The North Face is highlight at Santa Cruz New Tech Meetup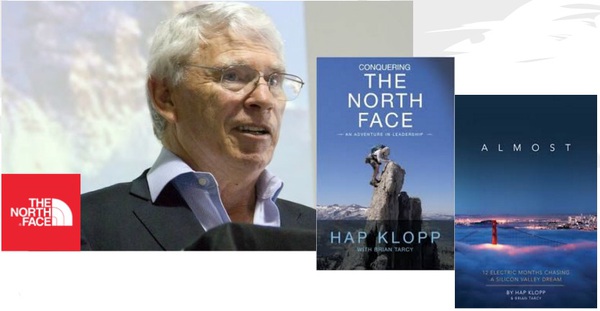 By Sara Isenberg
Founder, Publisher, Editor-in-Chief, Santa Cruz Tech Beat
April 6, 2017 — Santa Cruz, CA
"A brand is an annuity for the future." — Hap Klopp
Although last night's Santa Cruz New Tech Meetup had an ambitiously full agenda, it was worth the wait to hear Hap Klopp, former head of The North Face and author of 2 books, talk about his life.
Interviewed in a Fireside Chat by Inboard CEO Ryan Evan, Klopp hardly needed any prompting to entertain the room with stories of branding, leadership, and creating community — back before the internet.
"For 20 years I disobeyed business conventions of passionless management by immersing myself in my work and, more important, in the lives and dreams of my coworkers. I told them of my dream, of my vision to be the best. And then I asked for their help." — From Conquering The North Face: An Adventure In Leadership, by Hap Klopp.

If you weren't able to attend, watch the video. (Thanks to Santa Cruz Works for filming.)
###
If you wish to republish this article, please follow our Terms of Use.
###
Tagged Santa Cruz New Tech Meetup