Events
herScript Hacks will focus on agtech at this year's hackathon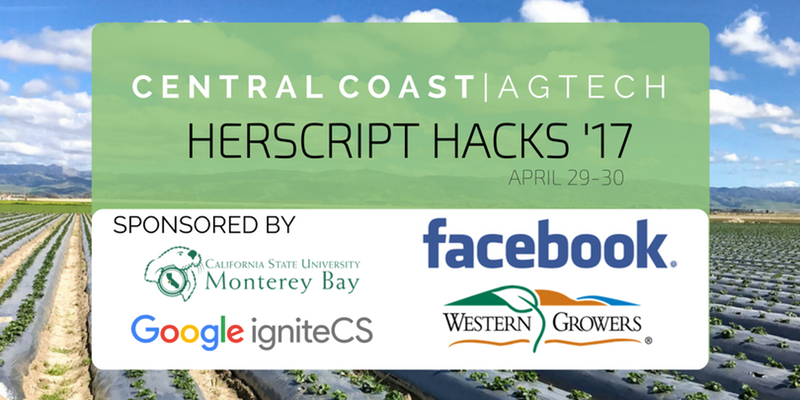 (Source: eventbrite)
April 6, 2017 — Salinas, CA
Event Summary
herScript Hacks is an annual regional hackathon meant to engage and excite the tech community by creating technological solutions to real-world problems. This year's herScript hackathon will be an agTech themed hackathon for college level students interested in AgTech.
herScript Hacks hackathon
For college level students interested in AgTech
Sat, Apr 29, 2017, 9am – Sun, Apr 30, 2017, 3pm
National Steinbeck Center, 1 Main St, Salinas, CA 93901
Free. Register and find more information here.
Event Vibe
herScript will create an environment that fosters innovation. Each team will be encouraged to think outside of the box and their imagination will have no bounds. Attendees will feel as if they are in an AgTech incubator. A trialogue between students, facebook engineers, and agriculture experts will feel natural, and each conversation will help all parties form relationships and better understand agriculture.
Registration Requirements
Floor: Be familiar with Object-Oriented Programming and Data Structures
Ceiling: It doesn't exist. Whether you're a student, first-year engineer, or senior engineer, feel free to take the weekend off and hack with us!
For more information, go to eventbrite.
###
Tagged agtech, CSUMB, Hackathon, herScript, Salinas, Western Growers