Companies
Agriculture Producers Can't Sit on the Sidelines Waiting for Farm Robotics to Come to Them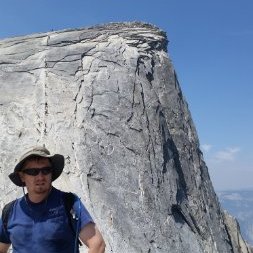 By Nathan Dorn
Food Origins Cofounder
December 28, 2016 — Salinas, CA
[Photo above: Nathan Dorn is CEO and cofounder of Food Origins, an early stage Precision Data company focused on hand-harvested crops. Food Origins is located in Salinas. Source: LinkedIn]
[Editor's Note: Nathan Dorn is CEO and cofounder of Food Origins, an early stage Precision Data company focused on hand-harvested crops. A serial innovator for companies including Pepsi Bottling, Gallo Wineries and Vineyards, and Reiter Affiliated Companies, his focus has been in energy and labor savings through system redesign and simple invention. He also serves as a consultant and helped to organize the agriculture track of RoboUniverse in San Diego earlier this month. Here he shares some key takeaways from the event and the advent of robotics on the farm in general.]
A severe agricultural labor shortage is pushing food producers to become more involved in the development of technology innovation, especially in robotics, speakers told delegates attending the agriculture track at RoboUniverse earlier this month.
Robotics stand to dramatically alleviate the pressure on farm labor by replacing certain tasks on the farm. Startups with innovations on the market today, or close to commercialization, are engineering machinery to help automate planting, weeding, and harvesting.
Companies that produce wine, milk, and table grapes from the Central Valley of California attended but there was a particularly solid presence from the fruit and vegetable industry with representatives from Andrew & Williamson, Bonipak, Church Brothers, Driscoll's, and Tanimura & Antle (T&A).
Continue reading article here: https://agfundernews.com/agriculture-producers-cant-sit-sidelines-waiting-robotics-come.html
###
Tagged agtech, Food Origins, Salinas